When the National Bank of Canada mandated us to completely revamp their Present magazine in 2019, we took it as an opportunity to strengthen the bank's connection to their top-tier clientele. We approached world-class journalists and photographers to craft a biannual collector's item that sparks ideas and starts conversations, turning the publication into an extension of the relationship between the National Bank of Canada and its most valued clients.
A magazine that makes a statement
The goal was to craft a classic content piece that resonates with a top-tier audience, engaging them beyond their financial relationship with the bank. The reinvented Present magazine is a publication that brings together a collection of ideas, conversations and stories to spark discussions about everything from the next big international art exhibit to major issues impacting our society.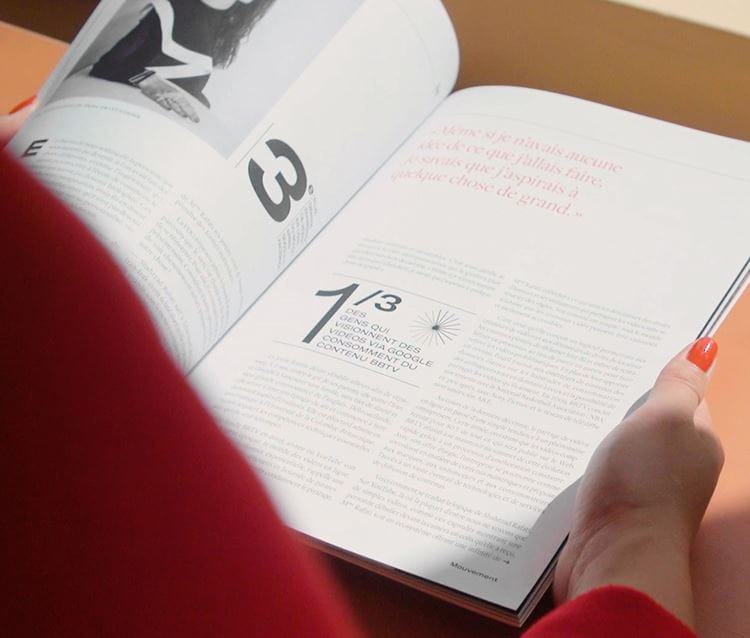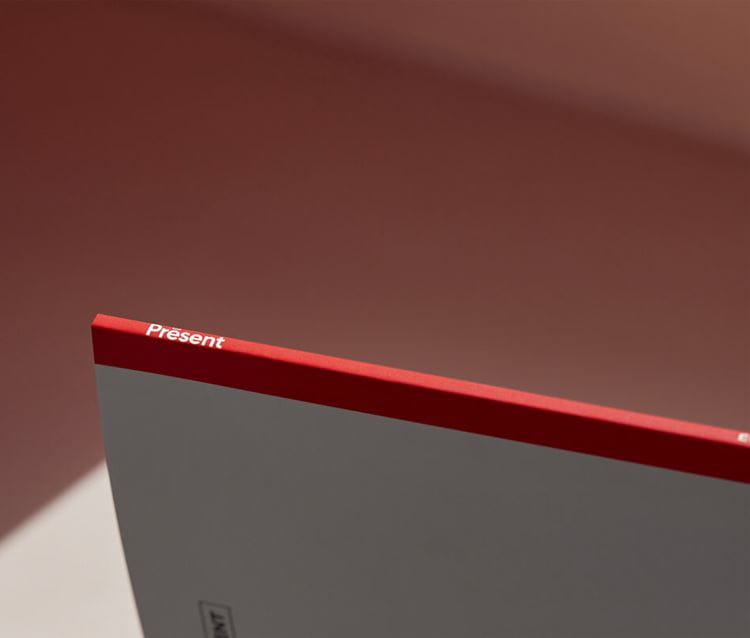 Creating a collector's item
A perfectly balanced hybrid of magazine and coffee table book, Present is published biannually in both English and French. Redesigned as a collector's item, the publication is printed on a refined grid and high-end paper, with pages that alternate between photos and illustrations that include subtle splashes of the National Bank brand's iconic shade of red, bringing a timeless sense of class to clients' homes.
Inside Present
The magazine is divided into three sections:

1 — A front-of-book composed of short columns on lifestyle topics – art, food trends, noteworthy books, and more – that entice readers with bite-sized, quickly scannable content.

2 — Feature articles, from in-depth pieces to photo essays, that allow readers to take a moment to dive into topics in a deeper way.

3 — A back-of-book that keeps readers up to date with National Bank's latest inspiring initiatives with a lifestyle twist.