Ingraining
the Colonel
in pop culture
A campaign that strengthened KFC's brand was launched in France, bridging the connection between the nation's people and the global fried chicken icon, Colonel Sanders. While KFC first opened their restaurants in France in 1991, as of 2017, only 3% of the country's population know who Colonel Sanders is. We created two strategies to form a strong association between Kentucky's most famous persona and the KFC brand.
Phase 1 — France, meet Colonel Sanders
Colonel Sanders did not register on France's radar beyond being the face printed onto the sides of buckets of fried chicken. It was time for to France officially get acquainted with the Colonel in a reinvigorated way, celebrating his never-ending love of chicken.
The Colonel is coming
Our inaugural campaign presenting Colonel Sanders to France tells the eccentrically fictional story of how he built his fried chicken legacy in a 90-second video created by Sid Lee and KFC.
Say hello to Colonel Sanders. He's the genius behind the chicken.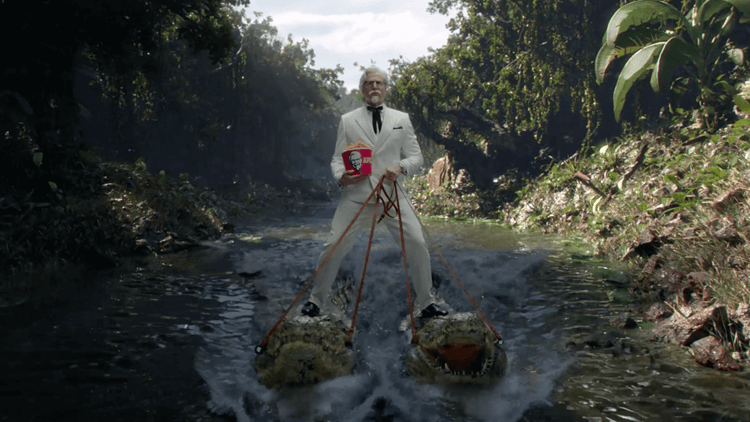 Ron_404
The quality of KFC's chicken is not up for debate. This is exemplified through a short film featuring the Colonel disproving a tweet from @Ron_404 that accuses KFC of using processed chicken. KFC uses real, quality pieces of baked and fried chicken. It was time to remind France of that.
Beef Bucket
A short film was launched to announce KFC's Beef Bucket: the fried chicken chain's first-ever non-chicken menu item. KFC and their chicken have always had an exclusive relationship, never having introduced any other meat to their dynamic. It therefore only took a few minutes after the Beef Bucket promo video went live before chaos ensued.
A furious influx of online petitions led by KFC surfaced following the ad's launch on February 7, alongside beef fans celebrating the new menu item. Social engagement records for KFC France skyrocketed.
On Valentine's Day, a week following the Beef Bucket announcement, Colonel Sanders broke the tension with a special, heartfelt video declaring that he only has one true love: chicken. KFC introducing beef to their menu? Don't count on it.
Phase 2 — Embedding KFC within French pop culture
With the Colonel now properly introduced as a household name in France, we wanted to make sure that KFC and Colonel Sanders became rooted within the nation's pop culture.
The Colonel Burger
A 20-second video transported viewers into a diehard KFC fan's bedroom, decked out from top to bottom with KFC memorabilia. From blockbuster posters and vinyl album covers to action figures and comic books, it illustrates Colonel Sanders's role within pop culture, elevating him from fried chicken founder to superhero.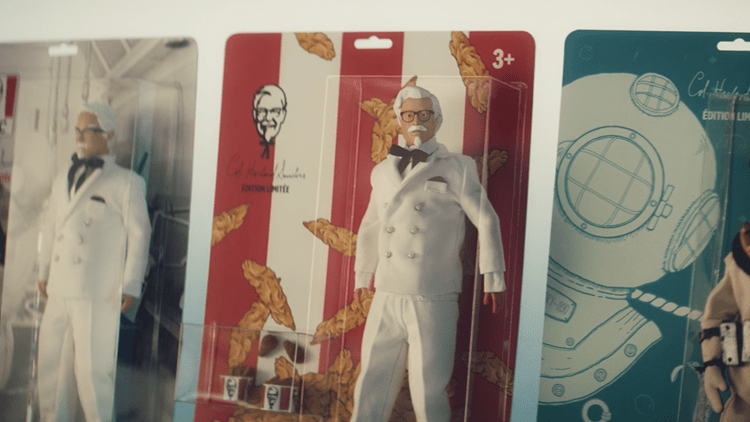 Bucket Bangers
We switched things up by collaborating with Spotify, creating a playlist composed of tracks in English, French, German, Russian and Portuguese that feature KFC in their lyrics, from Run-DMC to the Beastie Boys, Kanye West to M.I.A., Rick Ross to Drake. Soon after its launch, Bucket Bangers became the most popular playlist on Spotify, proving to be a massive success within the hip-hop community.
We created a street marketing campaign promoting the playlist through both poster and digital assets, with over 40 different posters sporting KFC-infused lyrics displayed around the city, accompanied by a digital version streamed on a big screen at one of Paris's biggest streetwear stores.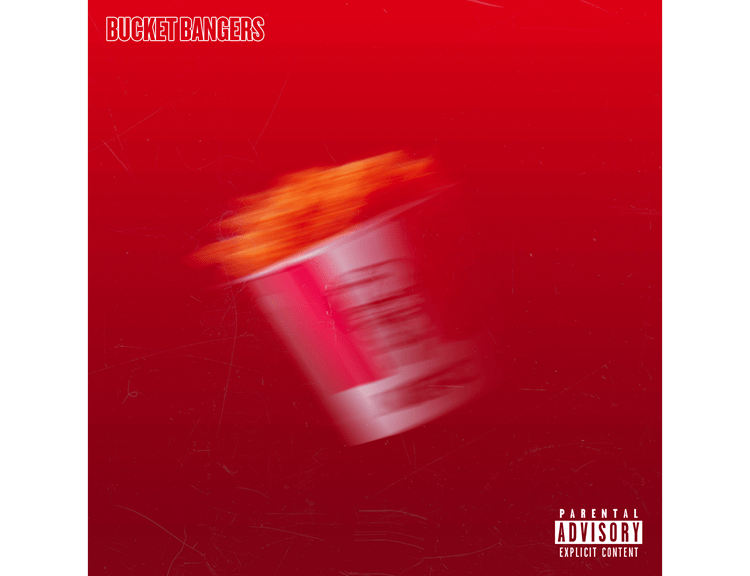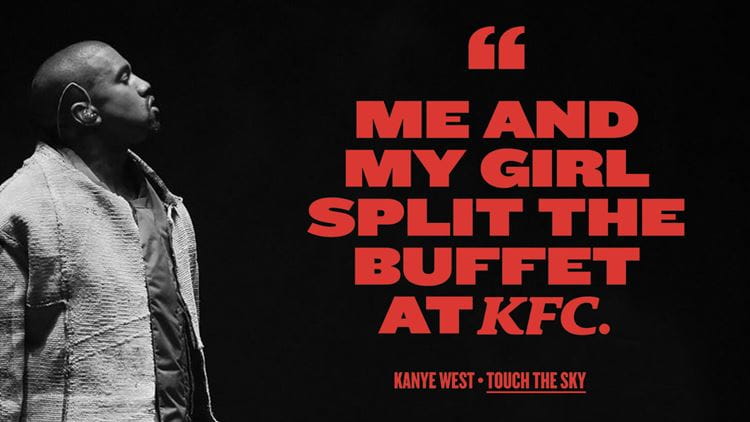 KFC x FFF
To celebrate the partnership between KFC and the FFF (French Football Federation), a video emphasizing the importance of spending "90 minutes between friends" was created to celebrate shared experiences between both chicken lovers and professional football players.