An immersive, multi-season-long engagement that expanded the Westworld narrative through in-world websites, social communications, coded messages, and real-world activations.
In partnership with HBO and Kilter Films, the Westworld Season 1 digital experience we created had garnered massive engagement, winning an Emmy for Outstanding Creative Achievement in Interactive Media. We asked ourselves: how can we continue to build success when we've already helped launch a certified cultural phenomenon for Season 1?
For Season 2, we went wider and deeper, crafting a campaign that transcended the boundaries of marketing to become an essential part of the narrative experience and sparked a fandom of its own.
An inventive campaign built on story
Season 2 sees Westworld's robotic hosts rebelling and taking control of the park. This led us to an idea: what if the hosts took over the show's marketing as well? We developed an engrossing campaign narrative built on a series of binary codes that spanned the web, social, and OOH to keep fans engaged pre-season and beyond.
Transforming AT&T flagship stores into interactive Westworld theme parks
At flagship stores in Chicago, Boston, and San Francisco, we designed and built a multi-layered, in-world, interactive experience that took fans behind the scenes of the park, with costumes, props, original key art posters, hidden codes, a holographic projection map, and a VR visit to the park itself.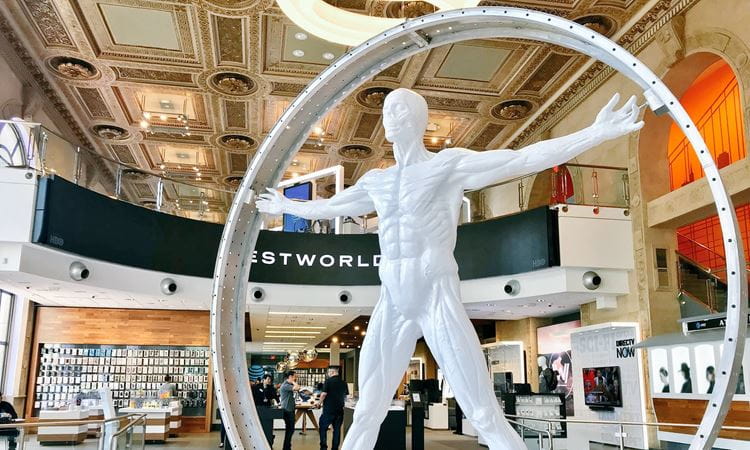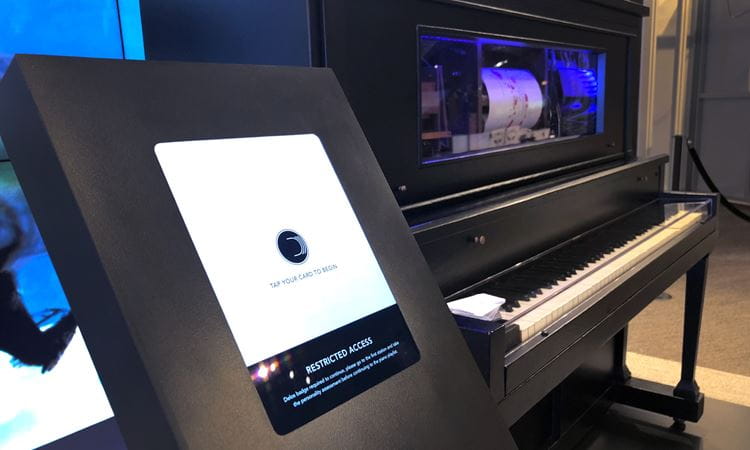 Bringing the Westworld ambiance right to the fans
The player piano in the Mariposa Salon is an essential component of the Westworld atmosphere. Naturally, we decided to bring that to life. We retrofitted a pair of vintage player pianos with custom hardware and software to transform them into analog jukeboxes which fans could control via touchscreen. The pianos wowed crowds at SXSW and SDCC, and as part of our AT&T retail store takeover.