A passionate community brought together by the love of their city — and their NBA team
After making it to the top of the NBA league in recent years, the Golden State Warriors were in need of a new stadium to call home. The ask: unify and rally the people of the Bay Area and convince prospective sponsors and suite buyers to be part of it. Based on the region's legacy of innovation and diversity exemplified by the Warriors, we built a strategy on the premise of "Greatness in Common."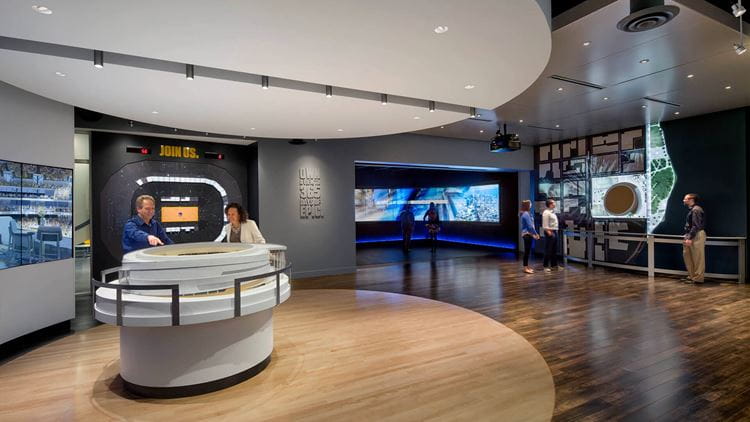 An imaginative vision brought to life by an immersive multimedia installation
We brought the strategy to life in a purpose-driven sales center that takes guests on a media-rich journey, engaging them with a wide range of scales and formats, big-picture views to deep dives, analog installations to interactive tech.
The Warriors' new playground features an awe-inspiring immersive theater, a digital-meets-3D district map, interactive arena model, and suite mock-ups. Finally, a Lite-Brite-inspired wall invites guests to choose seats and plug into the Bay's destiny.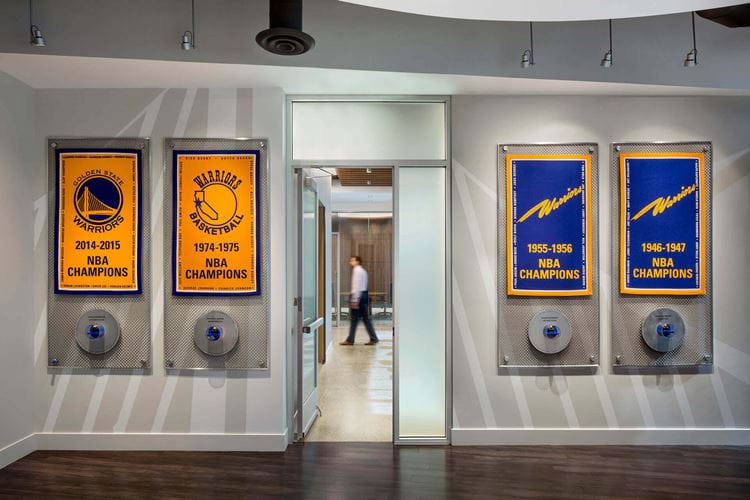 Redefining the Warriors' story
In truth, the Warriors aren't leaving one city for another. They're developing a new destination, with the arena at its heart, for the entire Bay Area. By inviting people into a big vision of community, pride and shared experiences, we help visitors become believers. Influential companies and avid fans enthusiastically committed to suites and seats. And so, the greatness of the Bay grew stronger.