Absolut Elyx—the world's first true luxury vodka—asked Sid Lee how it could sell on substance and not just style, but without the use of traditional advertising. This is how Absolut Elyx came to partner with non-profit Water for People, and through innovative retail initiatives, found ways to raise awareness and funds for those affected by water scarcity and sanitation issues in the developing world.
Challenge
Absolut practically invented the premium vodka category and ruled it for 30 years. But along came a wave of upstarts that added $20 to the price point and invented the "super premium" category. Obsessively thought through and controlled from seed to sip, Absolut Elyx was created to challenge the super-premium conventions of style above substance. It won "Best Vodka in Show" at the 2013 San Francisco Spirits Festival and was soft launched to an intimate crowd of influencers. In 2014, Absolut Elyx asked Sid Lee to quadruple sales without the help of traditional advertising.
Transformation
Sid Lee brought together Absolut Elyx and non-profit Water for People to build a whole new business model in the spirits space centred around philanthropy. A portion of the proceeds from every bottle of Elyx purchased will be donated to bring safe, clean and sustainable drinking water to 100,000 people around the world over the next five years. To properly support a brand that communicates by its actions, Sid Lee built a comprehensive brand architecture, core creative idea, look/feel/tone and successful go-to market strategy that has helped the brand exceed its aggressive sales targets.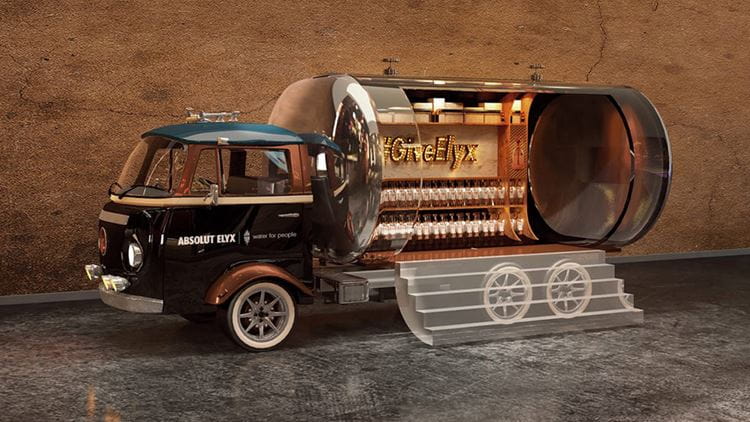 Impact
Over 200 original articles have been generated totaling 490 million media impressions
Original articles in Fast Company, Huffington Post, Esquire and T Magazine
Broadcast media earned on CNN, NTN and Forbes
In addition, 815 stories have been set up on PR Newswire with a total reach of 170 million media impressions