Earth Day: Maple Leaf Foods launches Climate Change Crayons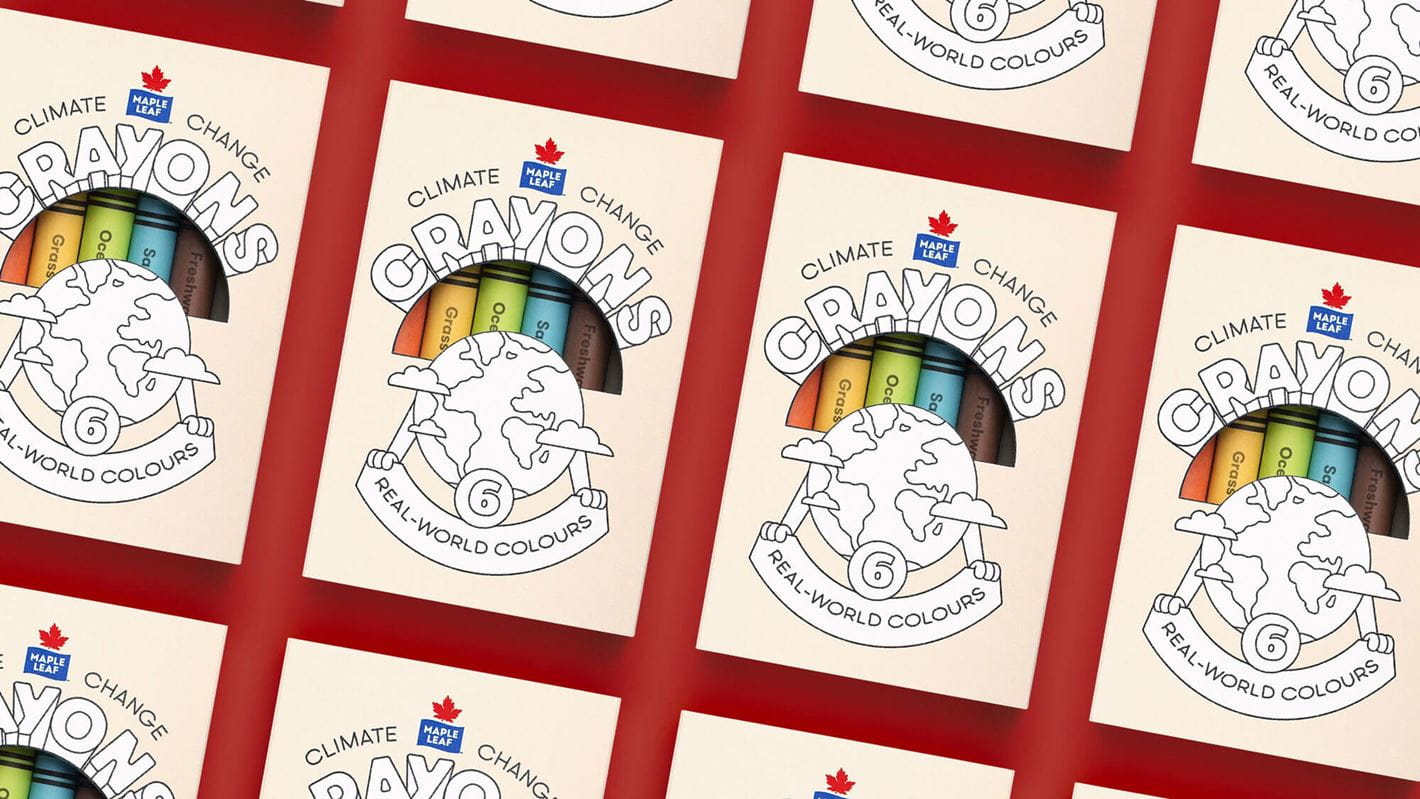 Designed in collaboration with our team at Sid Lee, Maple Leaf is launching Climate Change Crayons, which they will give away to Canadians for free on Earth Day 2021. Only 2,050 kits of Climate Change Crayons were created to highlight the year by which global carbon emissions need to be reduced to prevent a permanent environmental impact. This carbon-zero initiative is a parent-friendly tool for explaining to kids the complex and sensitive nature of climate change.
"Children naturally learn about our world through colour, so flipping colouring conventions was a great way to educate families about the real cost of climate change," said Matt Fraracci, Creative Director at Sid Lee. "It's also a great way to make Maple Leaf's carbon-neutral initiatives top of mind for families."
The crayons and colouring books shed light on the environmental changes that regions in Canada face even today, illustrated with six unconventional crayon colours: Ocean Green, Sky Orange, Grass Yellow, Forest Black, Sand Blue and Freshwater Brown.