'Cause It Matters — Wildlife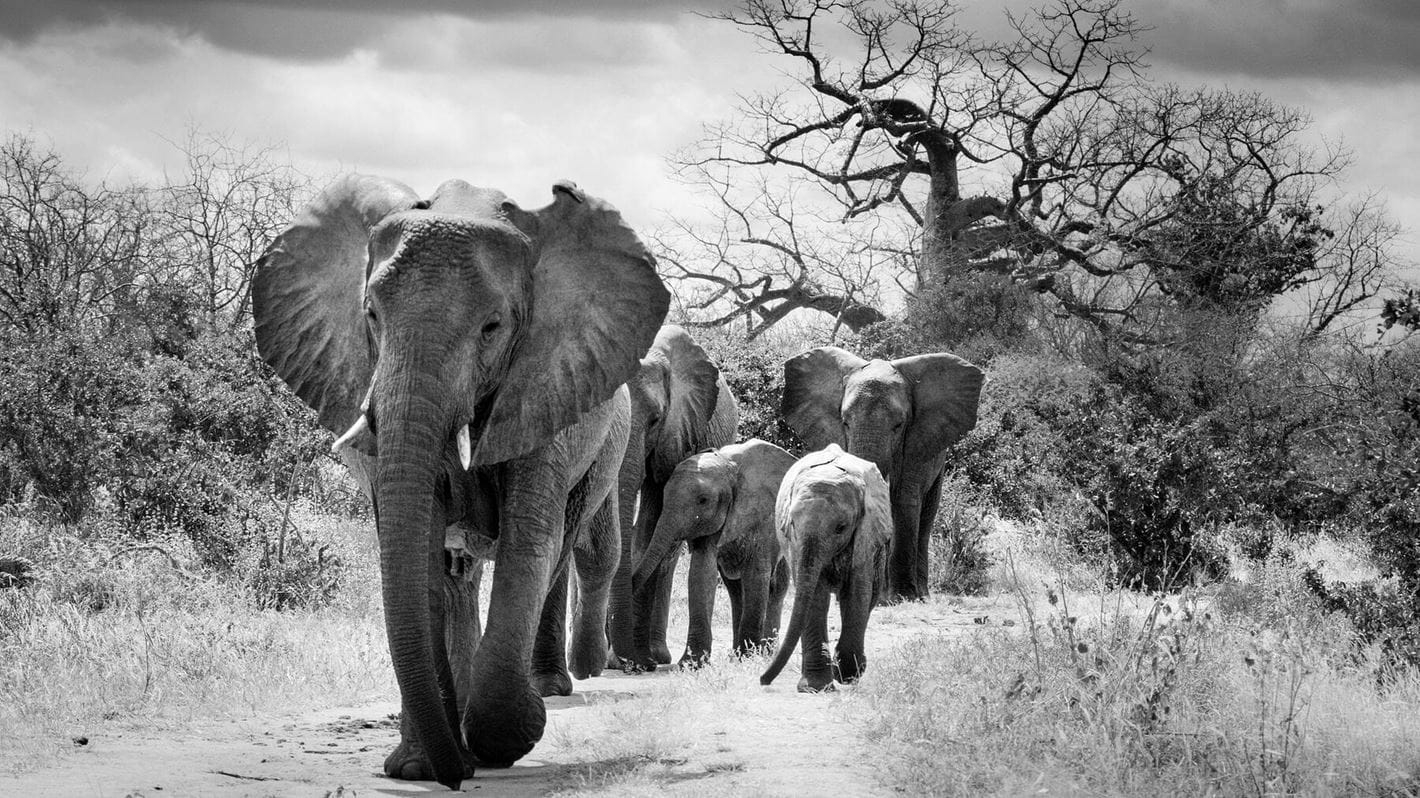 They don't do it for the fame, they don't do it for the money. Our artisans aren't just ridiculously talented, they're also kindhearted. This column is all about the personal commitments to social causes of people like Melodie Karama, a copywriter at Sid Lee Montreal. She shares how she is helping orphaned baby elephants to live a better life.


First, tell us a little bit about your good deed.
I adopt orphaned elephants. The money goes towards providing veterinary care, saving their natural habitat, and protecting them from poachers.

What sparked your interest in this cause?
Well, elephants are obviously the cutest animal out there.

How did you first get involved?
My boyfriend adopted our first elephant son as an anniversary gift years ago. We've continued to donate since then.

Can you share the most worrisome fact you've learned and, to balance things out, the most hopeful one too?
Elephant populations have been dropping for decades, and they're still in decline. If nothing is done, they could be extinct within our lifetime. However, I've read that in certain countries like Kenya, numbers have stabilized thanks to conservationist efforts. I certainly hope that's true, but I know it's difficult to accurately count animals in the wild.

What is your favourite organization working to improve the situation?
I follow and support the Sheldrick Wildlife Trust, one of Africa's leading wildlife charities.

It's obviously not all it's about, but it never hurts: what do you get from giving?
I get monthly email updates about my elephant fam, and access to all kinds of content like watercolour portraits, videos, photos, and their keepers' diaries. It's the happiest newsletter in the world.

Are there any brands you think are doing their part when it comes to this issue?
I recently came across a collaboration between Holt Renfrew, Kotn, and the artist Melody Hansen in support of the Elephant Crisis Fund. It's part of a larger initiative called #KnotOnMyPlanet – you can read about it here.

What's the bare minimum everyone should do to increase their understanding of the situation and perhaps make a small difference?
It's important to understand that elephants do not exist for our entertainment. In no way should we support the mistreatment of wild animals, whether through ivory poachers, circus trainers, or the tourism industry. Make sure you only give your money to ethical businesses.

How can people join the movement, whether it's by donating, contributing time, or raising awareness?
Everyone should adopt a baby elephant!!! But also, tell your friends and family not to ride elephants (or any animal, for that matter) and not to purchase ivory of any kind.

Can you recommend a book, movie, podcast, Instagram account, or any other form of content to check out and get informed?
I tend to avoid graphic content about elephants because it would just make me too sad, and I don't need any extra convincing, but I hear The Ivory Game on Netflix is a top-notch documentary. The filmmakers went under cover for 16 months to expose poachers and dealers in Africa. But if you're like me and prefer cuter content, I dare you not to fall in love with the babies on the Sheldrick Trust Instagram page.