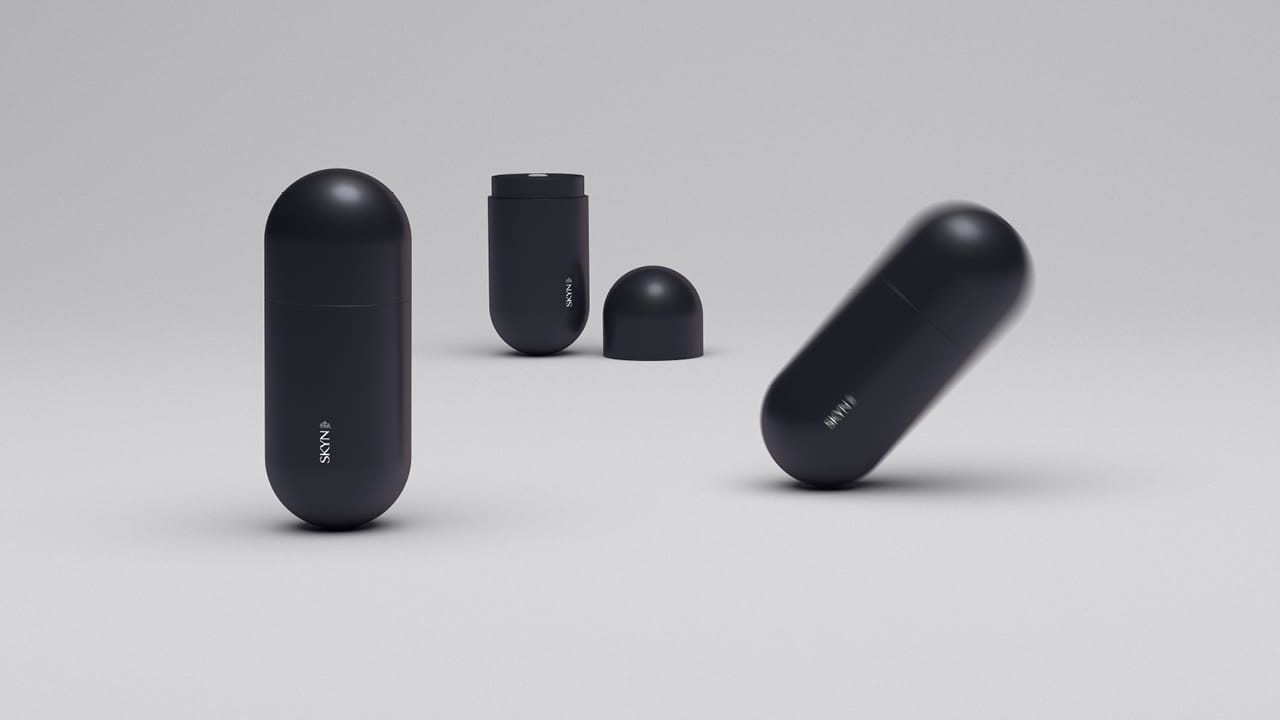 SKYN® believed there was a missing link in their goal of providing holistic intimate experiences. They wanted to create a disruption in the industry, so the brand addressed erectile dysfunction by creating the SKYN® arise™ pill. Read The Drum's article here or find out Sid Lee Paris Managing Director Mehdi Benali's take on the project here below.
SKYN® wanted to provide a different experience to consumers suffering from erectile difficulties, so our goal was to clear up anxieties and reduce the stigma surrounding this common issue.
First, we worked on the product's packaging by creating a pill box that would change the way people saw this treatment, taking an embarrassing topic and turning it into one that people can and should talk about. The result was a box that stands upright. In collaboration with the designer Jean-Baptiste Fastrez, the SKYN® arise™ pill box takes the typical pharmaceutical pill container and replaces it with an object with a sophisticated and elegant yet functional design in keeping with the product itself. We really wanted to come up with a design that would proudly illustrate the goal of the product's consumers all while featuring a minimalist look and packaging that could be used for many other purposes.
After that, providing easy access to these pills was key for the product's market entry. Our solution was to rethink the consumer experience by offering online consultations on the online SKYN® store. Consumers can receive a simple, quick and personalized consultation conducted by a physician, without having to leave the house or take an appointment.
Visit skyn.com to check out the product… or to place an order! Have fun.