3 proposals that could lead Montreal to become an international hub for creativity and innovation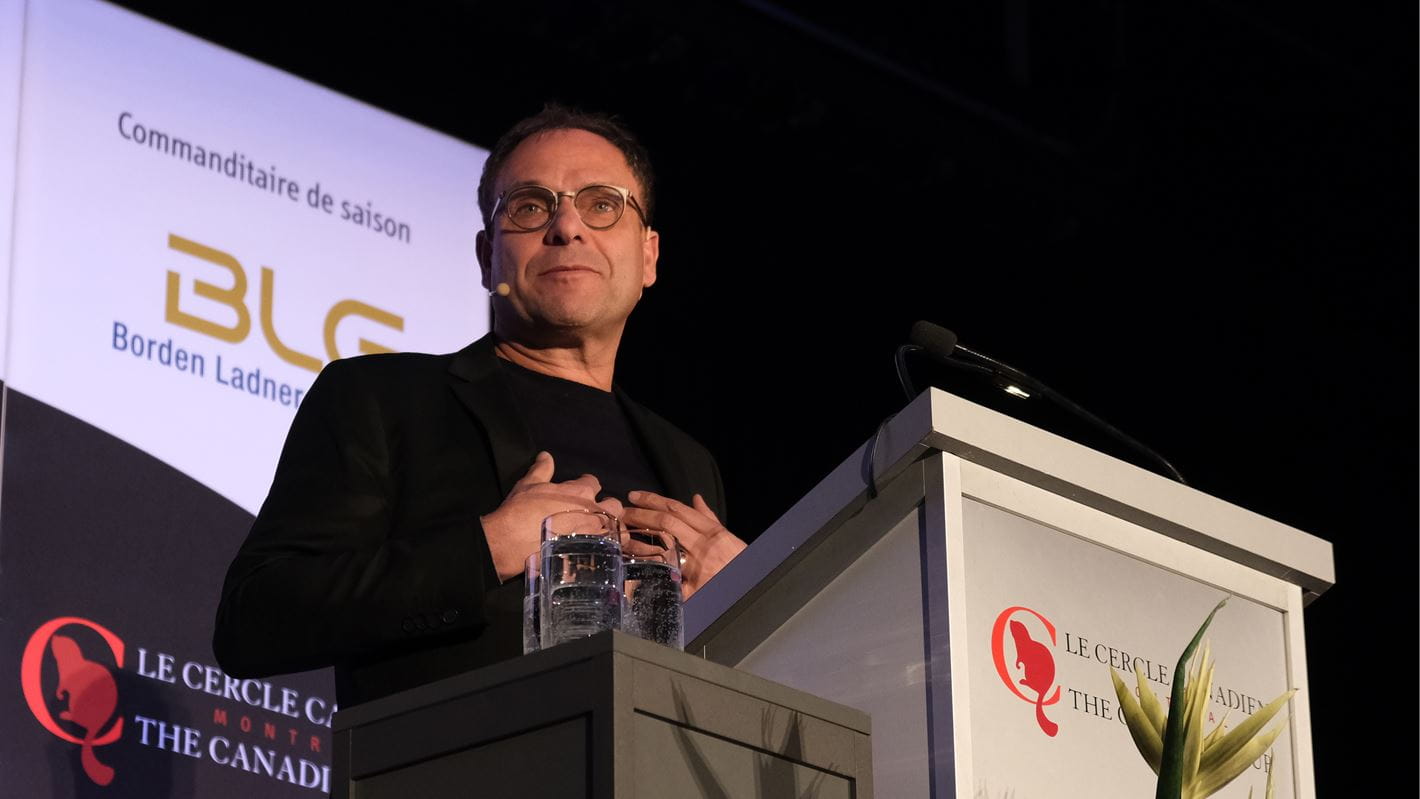 How can you improve Montreal's competitiveness on the world stage as a hub of creativity? That's what Bertrand Cesvet, our CEO at Sid Lee, addressed in a recent presentation given at the Cercle canadien de Montréal! He shared his vision and presented suggestions that could help Montreal get ahead in attracting talent, particularly in the creativity and innovation industries. Here are three quotes that sum up the highlights of his talk:
1 — Explore new models of collaboration
"Globally, it's estimated that the mobile workforce will represent 42.5% of workplace professionals in 2022 – 39% of them will want to be freelancers or entrepreneurs. Too many companies, particularly those operating in new economy industries, use organizational structures created during the industrial revolution: human resources controls, mandatory attendance, etc. On top of ignoring the needs of the workforce, it's a very restrictive business model for any company subject to the fluctuations of supply and demand for services."
2 — Inclusion as a vector of success
"But we also have to continue to welcome the others. The vulnerable and the disadvantaged. We need artists. We need dreamers. If we stop we will most certainly weaken ourselves, and it will be harder to forge a place for ourselves in world that, in my humble opinion, desperately needs a society like ours."
3 — Economic growth is linked to a well-performing education system
"Education is what will allow creativity and innovation to continue to stimulate economic growth and maintain social peace.
But if we want to maintain Montreal and Quebec's economic growth and allow a company like Sid Lee to remain appealing and competitive. If we still want to be a fertile ground for creativity and innovation, we're going to need people. Lots of people. All kinds of people."