The Williamsburg Bridge now has a soundtrack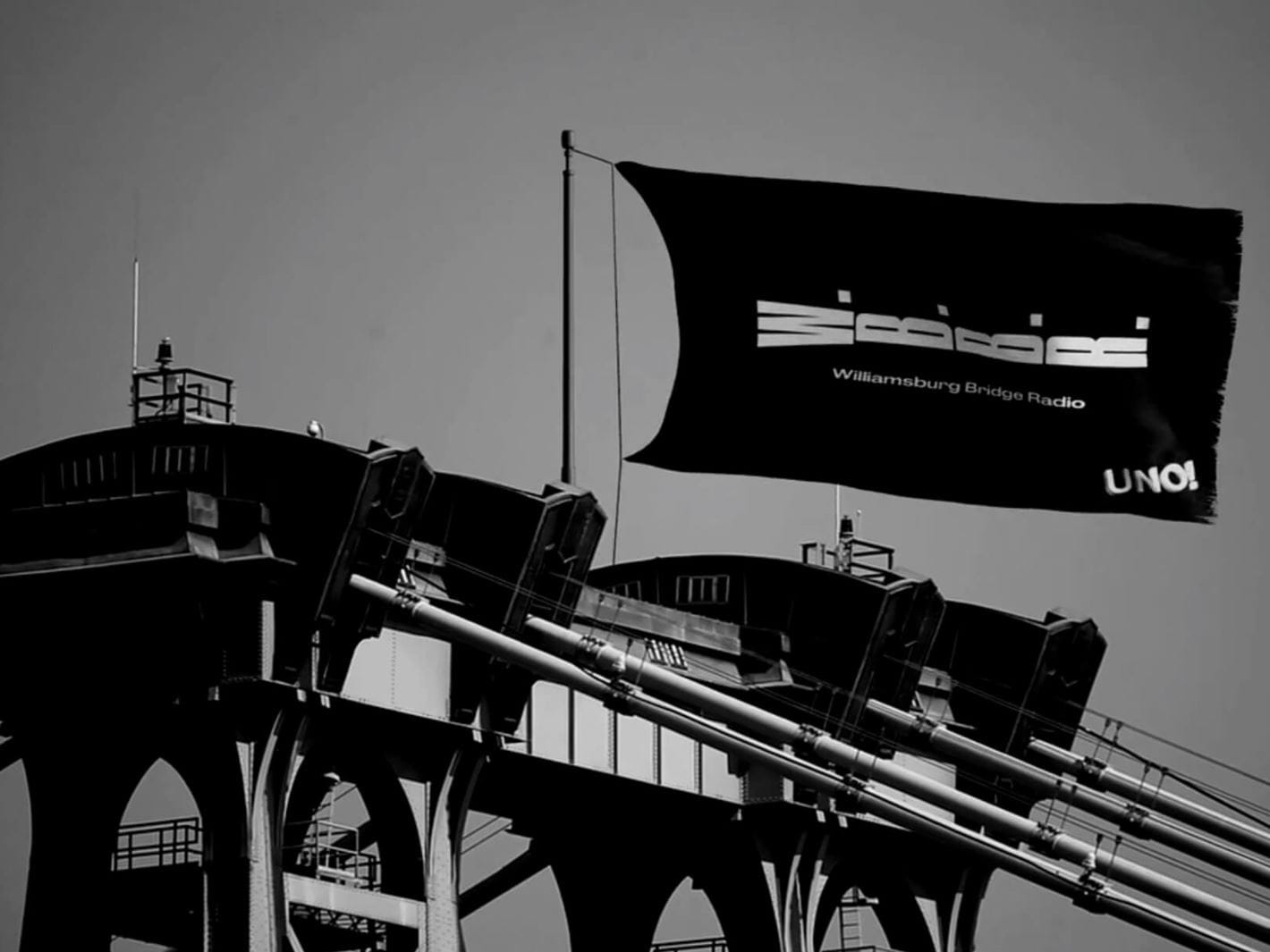 Nearly everyone in our NYC office commutes across the Williamsburg Bridge daily. So we raised the game (again) by making the mundane sonically insane. Jam it on your way up, coast out on your way down. Download our W.B.B.R app to live the tracks – because your trip across is about to get fly.
Williamsburg Bridge Radio is a music app that works exclusively on the bridge. It plays a hype track for going up and a chill track for going down, with new tracks daily. But you have to be there, because W.B.B.R is only broadcast on the bridge.
Created by Sid Lee, W.B.B.R was built in collaboration with NY-based designer and developer Eric Hu. The music is curated by UNO NYC, so W.B.B.R will broadcast exclusive new music from a rotating roster of UNO artists like Mykki Blanco, Jacques Greene, and Dutch E Germ and Gobby.
"At Sid Lee, we feel that biking the Williamsburg Bridge is one of our all-time favorite parts of New York summer culture," says our Digital Producer Oscar Pere. "We're excited to make this experience even better and get people pumped every morning and evening while crossing the bridge."
The local's local station is now in the
app store
. Click here to download W.B.B.R or visit
wbbr.nyc
.