Sid Lee Architecture designs W Montreal's new restaurant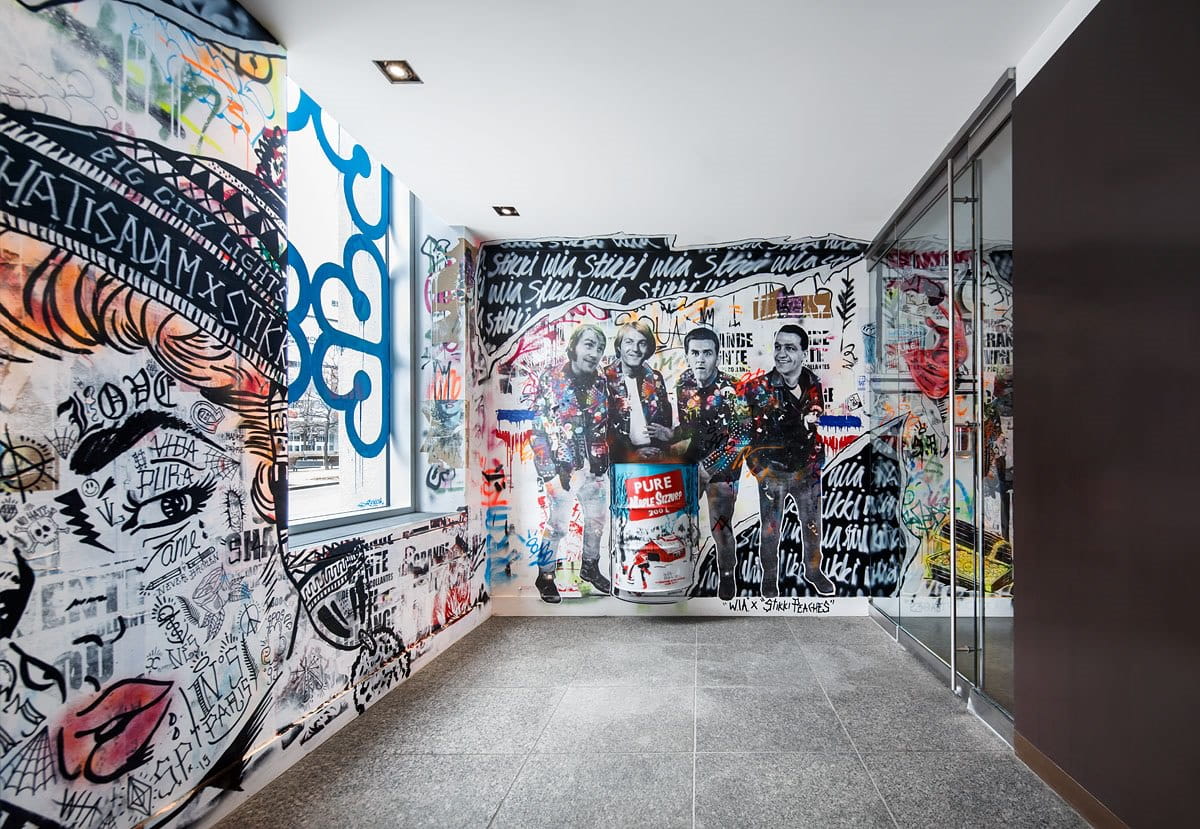 ê.a.t. "être avec toi", a new dining concept developed by New York firm bpc, is Sid Lee Architecture's latest realisation. W Montreal's new restaurant offers a constantly evolving celebration of artistic Montreal, made by and for Montrealers. This restaurant/art gallery project began with the stripping of former Otto restaurant's design to an all-white space now featuring murals, paintings, sculptures, and installations celebrating the city's diversity.
Partnering with MASSIVart for the artistic direction and 12 Montreal artists such as Stikki Peaches, What is Adam, Jason Cantoro, and Jean Labourdette, Sid Lee Architecture created a concept where art and design have become events. Over the course of the next months, ê.a.t. will be transformed before patrons' eyes – with Alan Ganev, Botkin, Bonar, and Labrona performing live on white canvas. This transitional concept preludes more important renovations of the hotel's public spaces.
"We strive to create unique consumer experiences and, to us, that doesn't necessarily mean putting architecture at the forefront. For ê.a.t., we chose to showcase art. We imagined a minimalist design, like a white canvas, and let the artists create a collaborative work of art," explains Jean Pelland, Architect and Partner at Sid Lee Architecture.