Sid Lee teams up with Mayor Bill de Blasio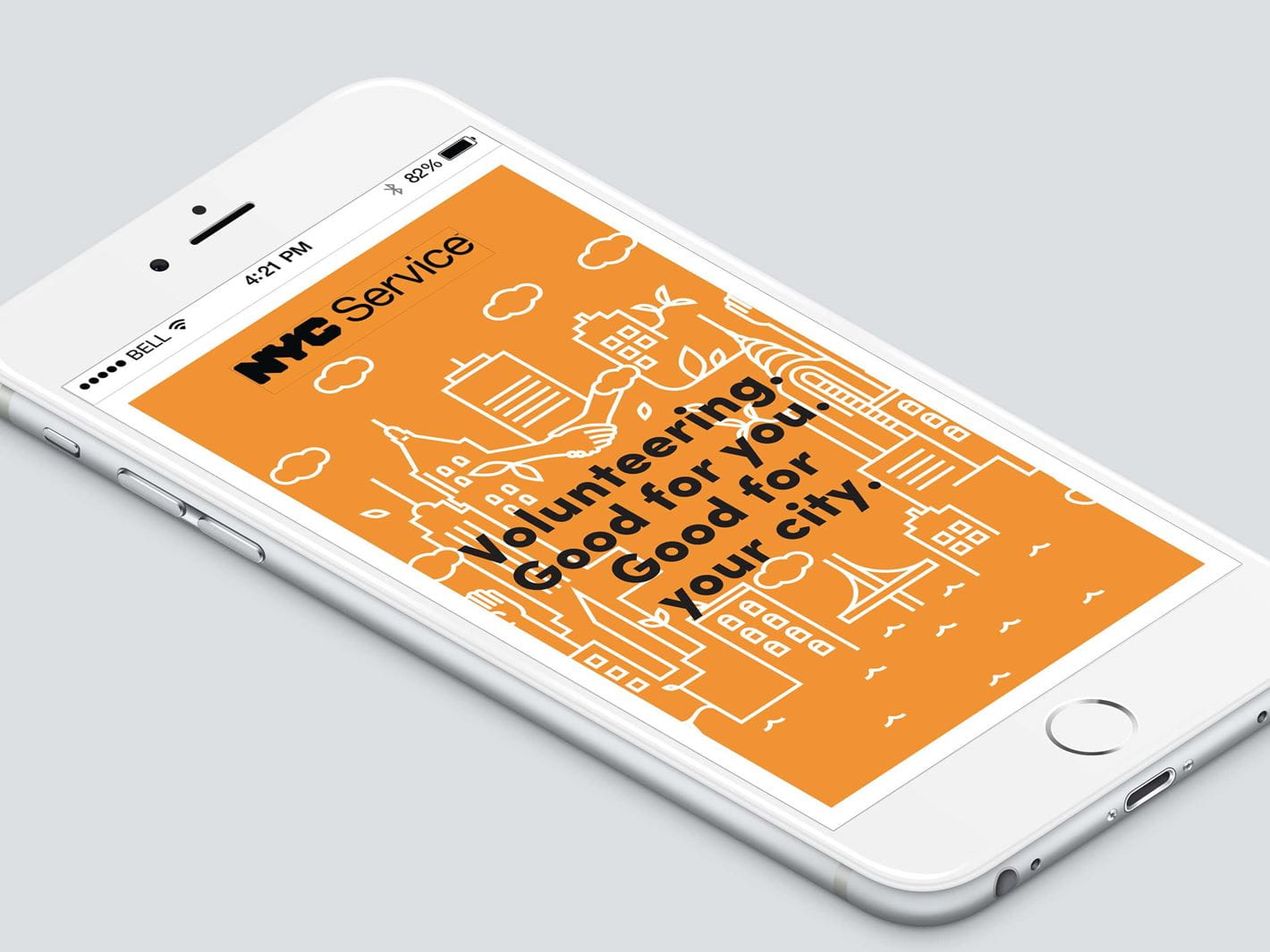 Cet article est disponible en anglais seulement
Volunteering in New York City has never been so easy. Sid Lee NYC is introducing the NYC Service Volunteer App: an easy-to-use, powerful extension of the already successful campaign created to raise awareness about the benefits of volunteering in the city. NYC Service was looking to increase volunteer rates from 18% to 50% and making it easier for New Yorkers to plug into opportunities across this city. That is why Sid Lee NYC and SocialEffort decided to take the entire volunteer process mobile.

The all-new app is a robust addition to the recently launched brand overhaul, workwear design, and outdoor campaign. Characterized by an eye-catching neon color palette and simple, fun, and iconographic line illustrations, the citywide initiative featured messaging designed to engage a range of New Yorkers, from young upstarts to senior citizens. Similarly, the app contains a host of features, allowing a diverse group of users to better discover volunteering opportunities according to their interests and busy schedules.

The app allows users to:

Create a new account or log in with an existing NYC Service account
Set interests and skills
Set volunteer times that work best for you
Browse volunteer opportunities and apply straight through the app
Filter opportunities by category or organization
Browse organizations
Bookmark opportunities and organizations for later
Share opportunities and organizations on social media
The NYC Service "Good for you. Good for your City." volunteer promotion campaign has already made huge waves for NYC Service, fueling a 30% sustained jump in traffic to the volunteering website since its launch late last year and earning Sid Lee an official NYC Certificate of Recognition from Mayor Bill de Blasio. NYC Service app is available for iOS. Click here to download.