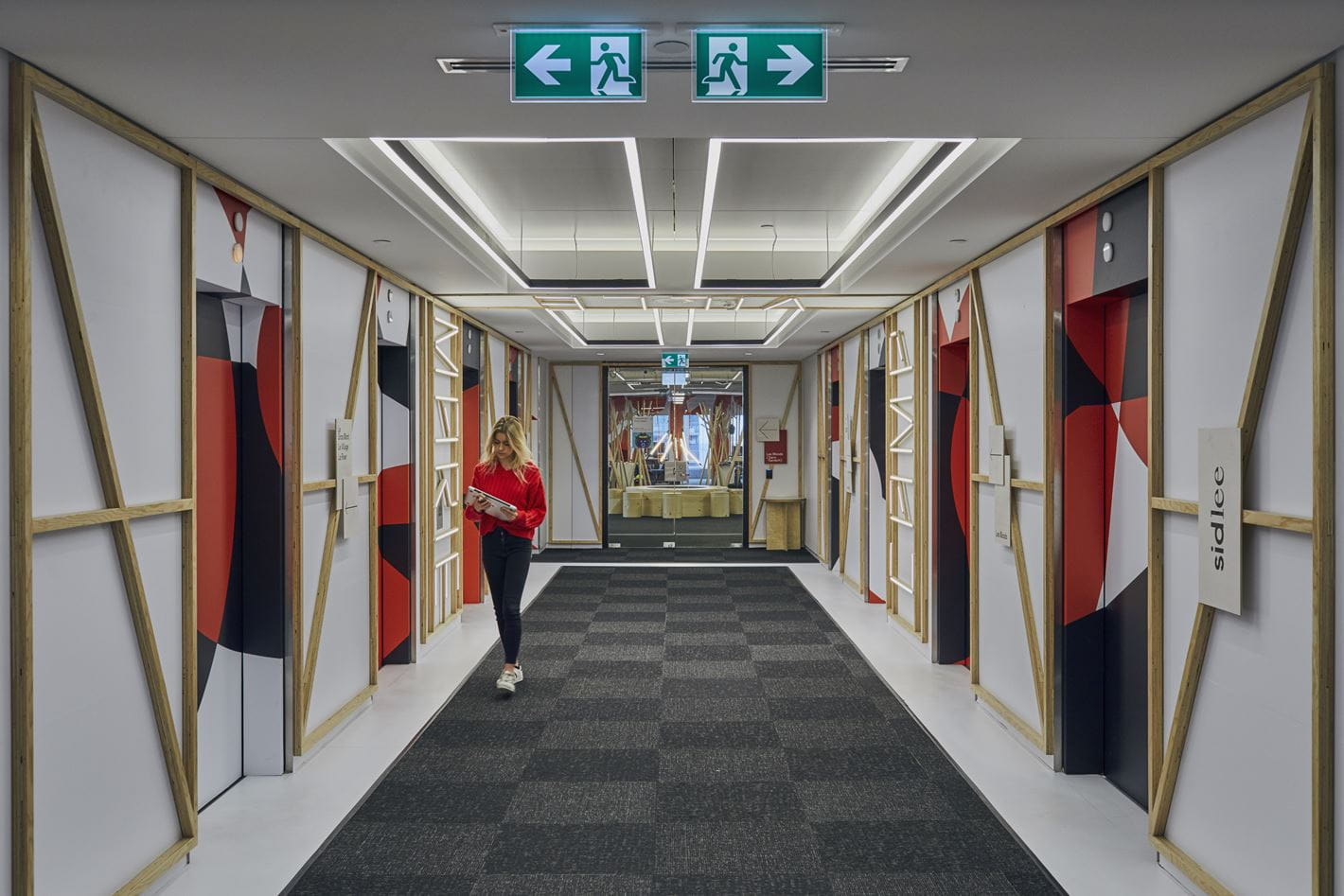 **Location: This role is hybrid and/or remote, with a preference for New York/East Coast Candidates**
WHO WE ARE
One of the industry's most multidisciplinary agencies, Sid Lee is a collective of 900+ makers and thinkers with offices in North America and Europe. We use the power of collaboration to create work that matters for some of the most progressive clients. We have achieved international recognition by designing brand experiences rooted in people's cultures and everyday lives. With our internal culture close to our hearts, we look for artisans who like us are caring, progressive, bold, and persevering.
ROLE
The Account Director reports to the Group Account Director and acts as a strategic partner that facilitates the relationship between the client and various internal stakeholders involved in the implementation of projects. They are responsible for building a relationship of trust with the client and must also grasp their business issues by defining their strategic orientations. They participate in the management of various projects by being attentive to the business development potential of existing clients. It is also their responsibility to ensure that all members of their team participate in the creation of a fertile environment for ideas to emerge and come to life.
RESPONSIBILITIES
Day-to-day go-to partner for the client and internal project teams;
Understand, analyze, and immerse yourself in mandates confided in you by the clients, in line with their business objectives;
Efficiently communicate mandate requirements to the internal team across all practices;
Establish close working relationship with executives and leads at client;
Control the quality of the content produced and ensure that it meets clients' requirements and the agency's standards;
Strong presenter in command of the materials, with ability to represent both client needs and agency recommendations;
Has a strong grasp on agency philosophy and can leverage it to sell and defend work;
Manage global account budget and optimize ROI;
Planning of projects and revenues;
Evaluate and control production costs and timelines with the help of your team;
Supervise clients' and agency profitability;
Identify business opportunities in line with clients' portfolios and create communication and marketing strategies to concretize them;
Oversee and develop relationships across departments and ensure strong partnership and communication;
Demonstrate a desire to innovate, change the course of things, challenge the status quo, and push the limits with the projects you lead;
Align resource needs with staff availability, strengths, and developmental needs to maintain project and staff efficiency across multiple teams
REQUIREMENTS
8+ years of progressively responsible advertising agency and client-side (brand management or marketing) experience.
Bachelor's degree in a related field.
Significant job progression within well-respected companies, and a track record of guiding both client and agency teams to successful marketing campaigns.
Experience with a large account on integrated brand campaign -- Experience in global B2B brand experience, a plus.
Proven experience with the following:

Generating innovative solutions to business and marketing challenges
Driving and growing emerging brands or categories
Developing successful, full-scale marketing plans
Strong problem-solving skills
Successfully growing revenue and profits of accounts
Work Perks
Traditional Benefits: Health, Dental, Vision, Life; 401K, Flex Spending Accounts, Short & Long Term Disability & Pet Insurance.
Time Off: Competitive PTO and Sick Leave, 4 Summer Fridays or Mondays (your choice), and all the holiday time off you would expect including your birthday and a winter break!
Wellness Spend- $125 monthly to use for what helps you feel your best– gym memberships, yoga, financial advisors, educational classes or even a life coach!
Flexible Work Policy: We offer the flexibility for you to work where you work best: in-office, remote, or a hybrid of the two.
Sid Lee is strongly committed to hiring a diverse staff and believe all experiences and perspectives bring value to our clients. Sid Lee does not discriminate on the basis of race, color, gender, disability, age, religion, sexual orientation, national origin, ethnic origin, or any other characteristic protected by state or federal law.