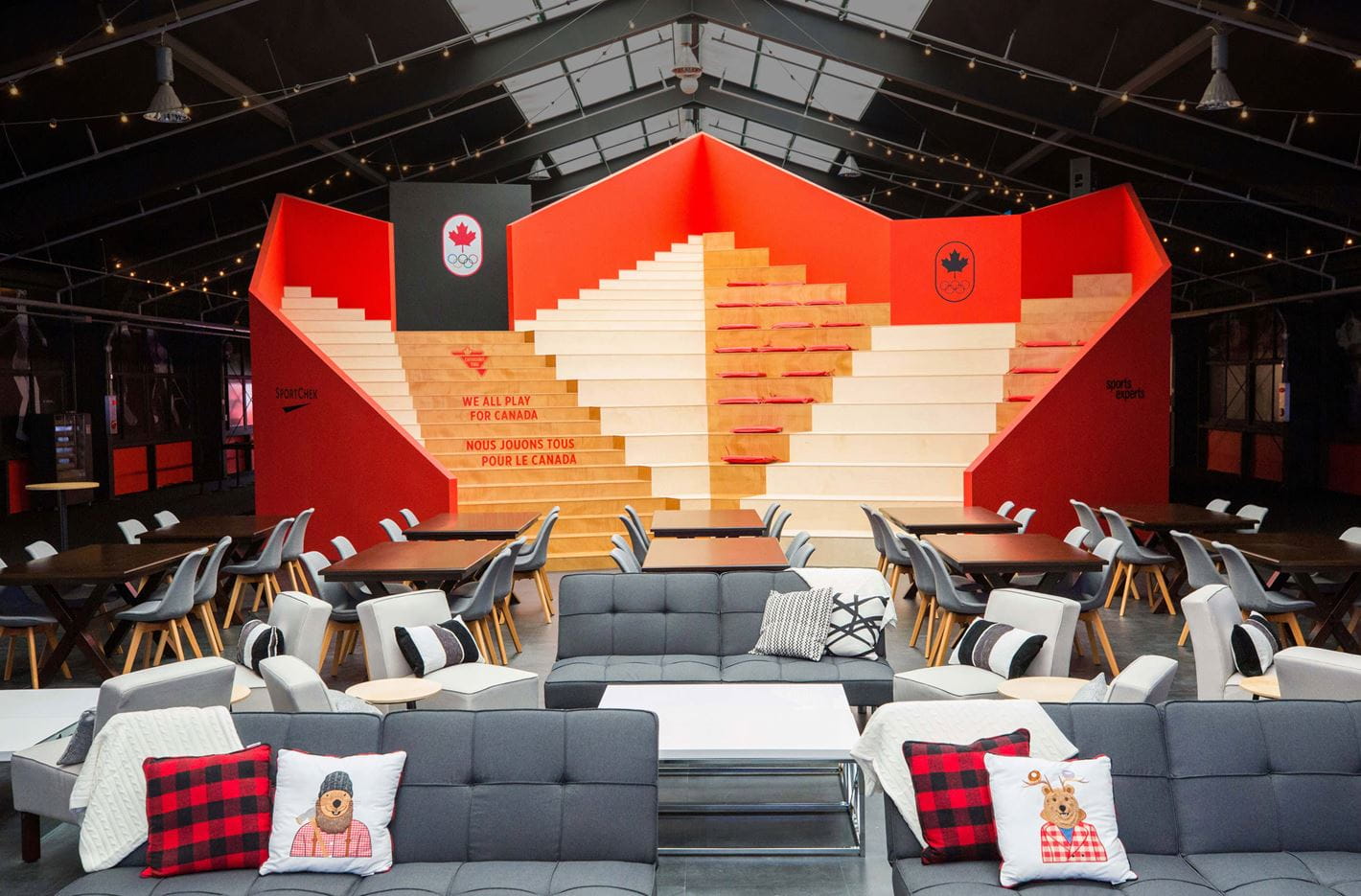 Canadian Olympic House
Canadian Olympic Committee
In collaboration with the Canadian Olympic Committee, Sid Lee Architecture oversaw the design of the Canada Olympic House 2018 (COH). The house was located on the east coast of South Korea, in a gateball complex, near Gangneung Olympic Park. The 12,000-square-foot house welcomed more than 15,000 guests over the course of the Olympic Winter Games PyeongChang 2018.
From watching Team Canada compete, to enjoying classic Canadian food and drinks, a visit to Canada Olympic House was the opportunity to experience a home-away-from-home for Canadian athletes and fans at the Games.
The team designed the house with a true Canadian look and feel, creating a patriotic hub for all Canadians and Team Canada fans in South Korea to enjoy the Games together. Utilizing the strengths and characteristics of an existing facility, the house featured uniquely Canadian elements including a bleacher in the shape of a maple leaf for fans to sit and enjoy programming, banners hanging from the rafters inspired by the ones found in hockey arenas across the country, layers of mountain ranges depicted, bringing the great Canadian landscape indoors and a patio inspired by a Canadian backyard during the winter.
In a post-Olympic context, improvements made to the building to host Canada Olympic House, will remain as part of the local community.
PROJECT : Canadian Olympic House — PyeongChang 2018 Olympic Games
CLIENT : Canadian Olympic Committee
LOCATION : Gangneung Olympic Park, South Korea
STATUS : 2018
SPAN : 12 000 sq. ft.
COLLABORATORS : Tangible