sid lee
Directeur.trice de Groupe, Stratégie - Group Strategy Director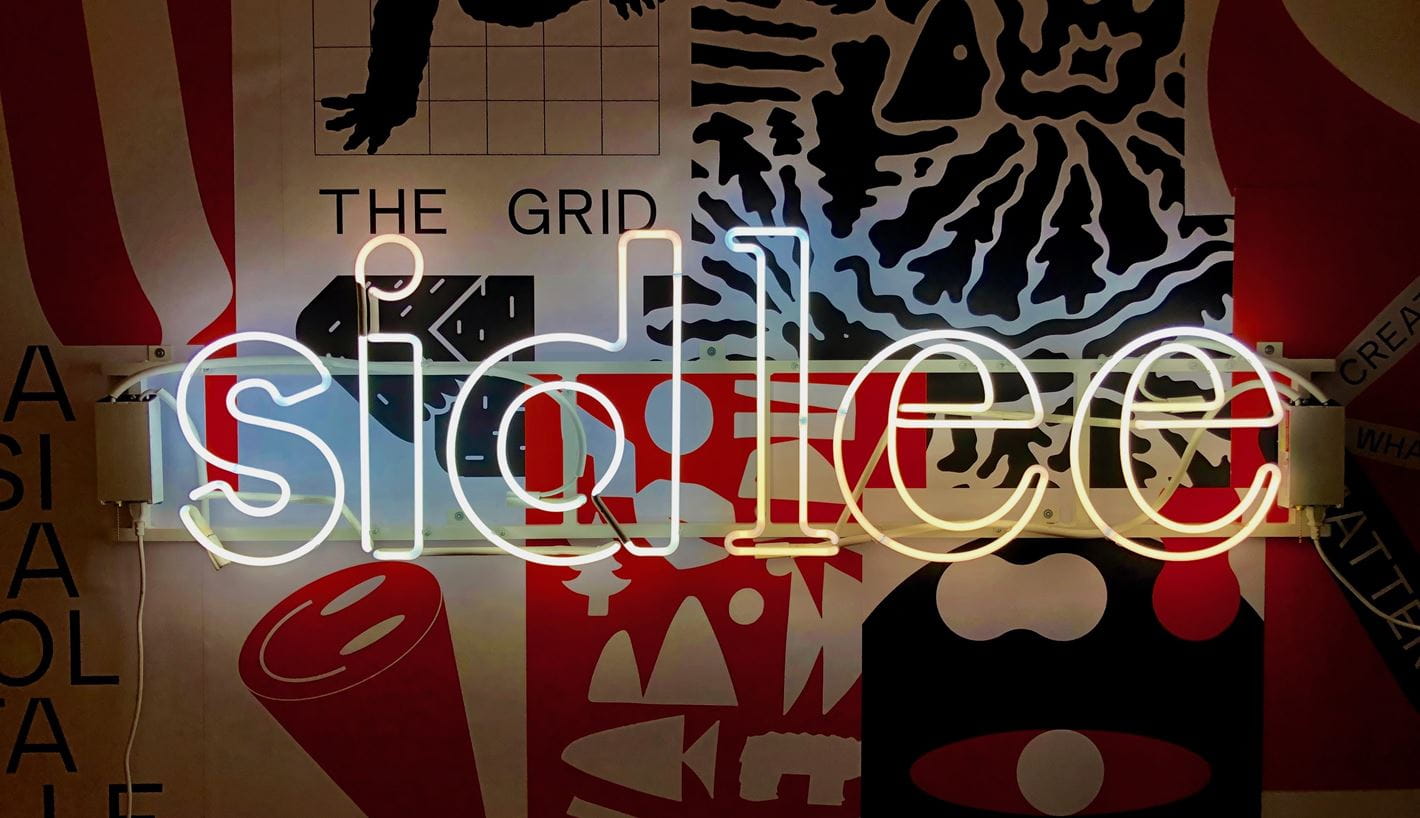 English will follow
QUI NOUS SOMMES
Sid Lee est une communauté créative sans frontières qui utilise le storytelling, le design et la technologie pour créer des expériences clients qui comptent vraiment. Son équipe multidisciplinaire de plus de 900 professionnels opère de ses bureaux situés à Montréal, Toronto, New York, Paris, Londres, Los Angeles et Seattle. Travaillant côte à côte avec des clients avant-gardistes, Sid Lee déploie ses capacités créatives dans une variété de disciplines, notamment le design, la communication interactive et expérientielle, la publicité et l'architecture. Pratiquant un développement de création et une production agiles en plus d'opter pour un processus de collaboration extrême, tant à l'interne qu'avec ses clients, Sid Lee crée ce qui compte vraiment, permettant à ses clients de surpasser la concurrence et de gagner la confiance et la fidélité de leurs consommateurs.
RÔLE
Le ou la directeur.trice de groupe, stratégie est responsable de faire croître les marques et d'accompagner le personnel dans son perfectionnement. En tant que leader de la stratégie, la personne retenue travaille sur plusieurs projets à la fois avec des équipes multidisciplinaires et gère un groupe de stratèges. Son objectif est de déceler des occasions de façonner un produit créatif révolutionnaire, de diriger le processus et de produire des résultats d'affaires tangibles pour les client.e.s. La personne retenue a prouvé sa capacité à mener des stratégies progressistes, à faire croître les affaires, à former les talents et à leur offrir du mentorat. Elle possède de l'expérience à développer et à superviser la stratégie pour les volets image de marque, affaires, CX, numérique, contenu, offre de programmes et de services, commerce de détail, etc. Le ou la candidat.e croit que les données et la recherche peuvent faire naître des insights et influencer la prise de décision. De plus, cette personne met de l'avant un produit créatif qui change les opinions, façonne la culture et modifie le cours des choses. Elle est passionnée par la croissance et est capable de tisser des relations solides avec ses pairs et les client.e.s.
RESPONSABILITÉS
Gérer une équipe de stratèges de différents niveaux et de diverses compétences et les appuyer dans leur développement.
Diriger la stratégie des comptes, choisir les nouveaux mandats, déceler des occasions avec les client.e.s existant.e.s.
Développer et adopter des outils stratégiques et en favoriser l'utilisation constante et l'évaluation au sein de son équipe.
Ébaucher le design de projets d'exception, préparer des propositions d'affaires et des méthodologies de pointe pour les volets affaires, image de marque, communications et expérientiel.
Présenter et superviser la stratégie des plans d'élévation en se tenant constamment au courant de la santé de tous les comptes sous sa supervision.
Posséder une compréhension approfondie du fonctionnement de la business des client.e.s et des motivations des différentes parties prenantes.
Favoriser les résultats d'affaires grâce à une excellente compréhension et utilisation des données.
Transposer des informations complexes et histoires intelligentes qui inspirent et mobilisent les masses.
S'assurer que les insights sont assez clairs et inspirants pour alimenter le processus créatif.
Donner une rétroaction claire, constructive et concrète aux équipes.
Développer des relations solides avec les équipes de la création, du service-conseil ainsi qu'avec les client.e.s et les agences partenaires.
Donner et défendre un point de vue éclairé, même si controversé, sur les façons de surmonter les difficultés des client.e.s.
Diriger des présentations, ateliers et rencontres avec l'équipe interne et les client.e.s.
Superviser, gérer, mentorer et guider les stratèges senior.e.s et junior.e.s ainsi que les analystes dans leur travail quotidien pour veiller à l'excellence stratégique dans tous les projets et pour tous les client.e.s sous sa responsabilité.
REQUIS
Au moins 8 ans d'expérience dans une agence, de préférence dans une agence créative de premier plan
Expérience en gestion et supervision d'une équipe qui grandit
Diplôme dans un domaine pertinent (de préférence en administration des affaires, en communication, en marketing ou en études culturelles)
Leadership et compétences en présentation
Expérience avec des campagnes et des marques internationales et emblématiques
Excellentes compétences en communication (à l'oral et à l'écrit) avec un style clair et concis
Succès à gagner des pitchs et à favoriser la croissance avec les client.e.s existant.e.s
Maîtrise du français et de l'anglais, tant à l'oral qu'à l'écrit (Collaborateurs et clients à l'échelle internationale).
---
WHO WE ARE
Sid Lee is a borderless creative agency applying storytelling, design and technology to build customer experiences that matter. Their multi-disciplinary team of 900 professionals works as one, out of offices in Montreal, Toronto, New York, Paris, London, LA and Seattle. Working side by side with progressive clients, they deploy their creative capabilities in several disciplines, ranging from design to interactive and experiential communication to advertising and architecture. Practicing agile creative and production development, as well as radical collaboration both internally and with their clients, they create work that matters, allowing their clients to outperform their competitors and earn the trust and loyalty of their customers.
ROLE
The Group Strategy Director unlocks growth for people and for business. This person is the strategic leader on a specific and/or multiple piece of business that also manages a group of strategists. As the strategic leader, this person works with multidisciplinary teams to champion and open opportunities for breakthrough creative work and effective business results for our clients. A proven track record of success at leading progressive strategies, growing business, training up and mentoring talent. Experienced in developing and overseeing modern strategy- brand, business, CX, digital, content, program & service, retail, etc. Believes in data and research to drive insight and decision-making. Is committed to the kind of creativity that changes opinions, drives culture and changes the course of things. Thrives on orchestrating and nurturing growth and forms strong relationships with peers and clients.
RESPONSIBILITIES
Manages and grows a team of strategists of varying skills and level
Leads account strategy and select new business, spots in-biz opportunities
Develops and implements strategic tools, fosters consistency of usage and evaluation among their managed team
Drafts winning project design or business development and leading methodology for business, brand, comms and experience engagements
Delivers and owns strategy for elevation plans, with a constant read on health of all accounts under supervision
Has in-depth understanding of how the client's business operates and the motivations of the various stakeholders
Roots creativity in commercial performance through the understanding and application of data
Distills complex information into simple yet intelligent stories that engages, inspires and mobilizes the many
Ensures insights are clear and inspiring to fuel the creative process
Provides clear, constructive and actionable feedback to teams
Builds strong relationships with creative, account and client teams as well as with partner agencies
Provides a prejudicial and informed point of view for how to overcome brand challenges and capture opportunities for growth that may exist
Lead both internal and client meetings, workshops, presentations
Supervise, manage, mentor and guide the day-to-day work of Senior Strategists, Strategists and Analysts to ensure strategic excellence is maintained across all clients and projects under their care.
REQUIREMENTS
8+ years experience in an agency environment, preferably a top creative agency.
Management experience in overseeing and growing a team.
Degree in a related discipline (preferably in a Business, Communication, Marketing, or Cultural Studies program).
Compelling leadership, workshop and presentation skills.
Experience with iconic global brands and campaigns.
Superior storyteller (both written and verbal) with a clear and concise style.
Success in pitches and in-business growth.
Fluent in French and English, both verbal and written (International collaborators and customers).
Fière de souscrire au principe de l'égalité d'accès à l'emploi, Sid Lee s'engage à créer un milieu de travail reflétant la diversité. Tous les candidates et candidats qualifiés sont pris en considération, sans égard à leur citoyenneté, ethnicité, race, couleur, religion, genre, identité ou expression de genre, orientation sexuelle, handicap, âge ou statut de vétéran.
Nous encourageons les femmes, les Autochtones, les personnes handicapées et les membres de minorités visibles à postuler nos emplois.
Proud to be an equal opportunity employer, Sid Lee is committed to creating a diverse work environment. All qualified applicants are considered without regard to citizenship, ethnicity, race, colour, religion, gender, gender identity or expression, sexual orientation, genetics, disability, age or veteran status.
We encourage women, Indigenous people, persons with disabilities and members of visible minorities to apply.
#LI-Hybrid