sid lee
Designer UI - UI Designer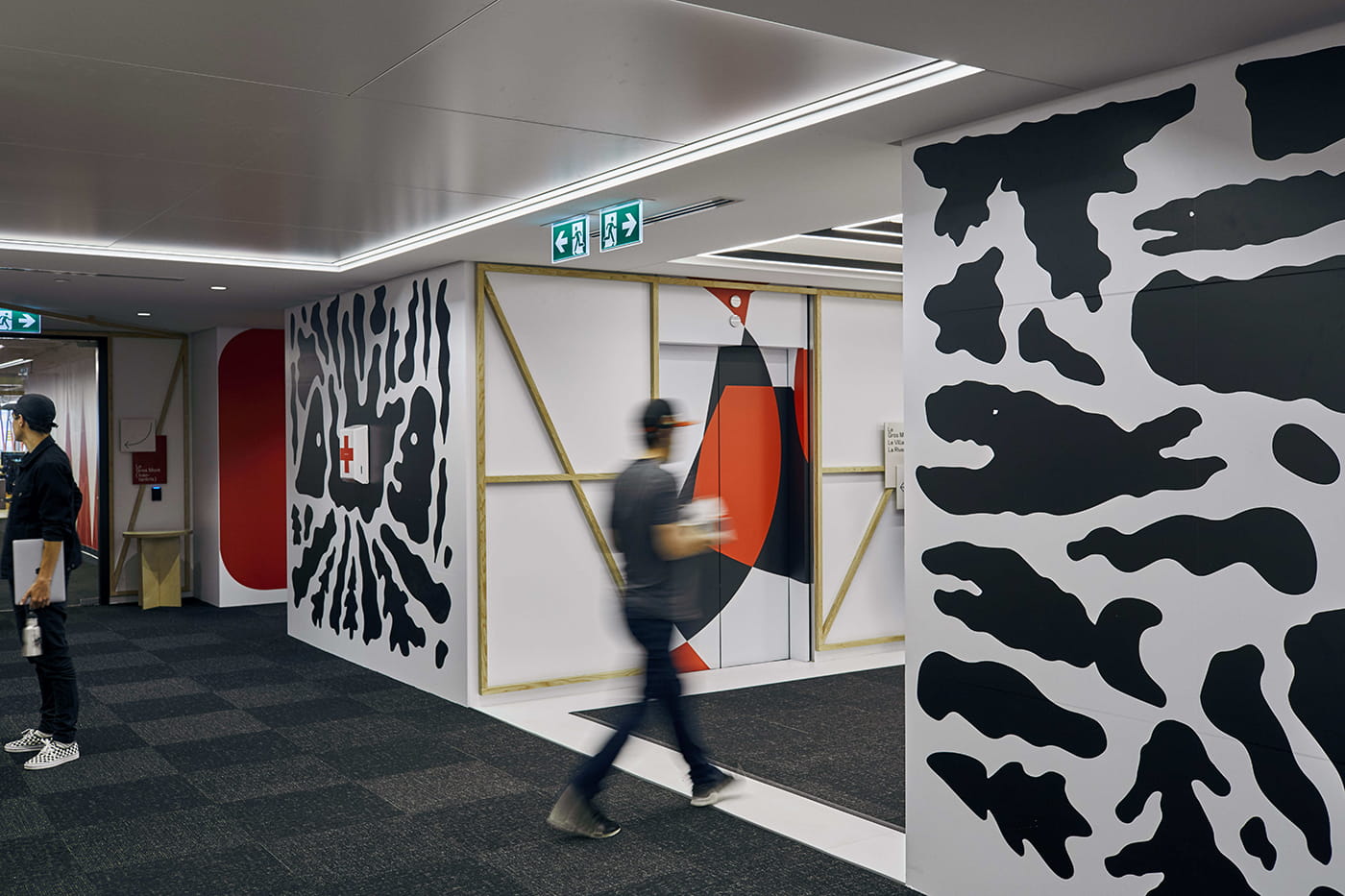 English will follow
QUI NOUS SOMMES
Sid Lee est une communauté créative sans frontières qui utilise le storytelling, le design et la technologie pour créer des expériences clients qui comptent vraiment. Son équipe multidisciplinaire de plus de 900 professionnels opère de ses bureaux situés à Montréal, Toronto, New York, Paris, Londres, Los Angeles et Seattle. Travaillant côte à côte avec des clients avant-gardistes, Sid Lee déploie ses capacités créatives dans une variété de disciplines, notamment le design, la communication interactive et expérientielle, la publicité et l'architecture. Pratiquant un développement de création et une production agiles en plus d'opter pour un processus de collaboration extrême, tant à l'interne qu'avec ses clients, Sid Lee crée ce qui compte vraiment, permettant à ses clients de surpasser la concurrence et de gagner la confiance et la fidélité de leurs consommateurs.
RÔLE
Le.la designer UI est responsable de l'exécution d'une variété de mandats de design d'interface utilisateur dans un environnement multidisciplinaire. Sous la direction du.de la directeur.trice de création, il.elle fait preuve d'une excellente attention aux détails dans l'application des principes d'interaction et du design numérique ainsi que dans son travail en général. Il.elle sera responsable de décliner la direction artistique dans un ensemble d'interfaces numériques ainsi que de bâtir et de tenir à jour un dossier de systèmes graphiques (design system).
RESPONSABILITÉS
Participer, sous la supervision du.de la directeur.trice artistique, à la création de l'interface utilisateur de produits numériques;
Élaborer des systèmes graphiques et les faire évoluer dans le temps;
Réaliser des interfaces utilisateurs et des maquettes numériques basées sur le parcours utilisateur établi;
Participer à l'élaboration du parcours utilisateur avec le.la directeur.trice artistique et le.la designer UX;
Assurer la cohérence du style visuel, des multiples interfaces et du parcours utilisateur défini par le.la designer UX;
Travailler en étroite collaboration avec les développeur.e.s à la conception et à la production des interfaces utilisateur;
Se tenir au courant des dernières tendances en design d'interface utilisateur et en design général et avoir d'excellentes connaissances en typographie;
Respecter et comprendre les guides de normes des marques et/ou les systèmes graphiques déjà établis;
Respecter et comprendre les normes d'accessibilité et pratiquer le design inclusif.
REQUIS
4+ années d'expérience en agence dans un rôle similaire;
Maîtrise du logiciel Figma;
Maîtrise de la suite Adobe (InDesign, Illustrator et Photoshop et XD);
Maîtrise de la conception et de l'évolution d'un système graphique efficace;
Compétences techniques en prototypage d'interfaces et de wireframes;
Connaissance de base du HTML, CSS, Javascript, un atout;
Connaissance de Keynote et d'After Effects, un atout;
Diplôme en design graphique ou dans un domaine connexe.
---
WHO WE ARE
Sid Lee is a borderless creative agency applying storytelling, design and technology to build customer experiences that matter. Their multi-disciplinary team of 900 professionals works as one, out of offices in Montreal, Toronto, New York, Paris, London, LA and Seattle. Working side by side with progressive clients, they deploy their creative capabilities in several disciplines, ranging from design to interactive and experiential communication to advertising and architecture. Practicing agile creative and production development, as well as radical collaboration both internally and with their clients, they create work that matters, allowing their clients to outperform their competitors and earn the trust and loyalty of their customers.
ROLE
The UI designer is responsible for working on various user interface (UI) design mandates in a multidisciplinary environment. Under the leadership of a creative director, they will show excellent attention to detail in applying interaction and digital design principles and in their work in general. They will be responsible for implementing the art direction across different digital interfaces, and for building and updating a collection of design systems.
RESPONSIBILITIES
Under the supervision of the art director, take part in creating the UI for a digital product.
Develop a design system and help it to evolve over time.
Create UIs and digital mock-ups based on the established user journey.
Take part in developing the user journey with the art director and UX designer.
Ensure that the visual style, multiple interfaces, and user journey as defined by the UX designer are all consistent.
Work closely with the developers to create and produce UIs.
Stay up to date with the latest trends in UI design and design in general and have an excellent knowledge of typography.
Respect and understand a brand's standards guide and/or set design systems.
Respect and understand accessibility guidelines and practice inclusive design.
REQUIREMENTS
4+ years of experience working at an agency in a similar role.
Proficiency with Figma
Proficiency with the Adobe suite (InDesign, Illustrator and Photoshop).
Excellent skills in creating and developing an effective design system.
Technical knowledge of interface prototyping and wireframes.
Basic knowledge of HTML, CSS and JavaScript is an asset
Knowledge of Keynote and After Effects is an asset.
Diploma in Graphic Design or related area.
Fière de souscrire au principe de l'égalité d'accès à l'emploi, Sid Lee s'engage à créer un milieu de travail reflétant la diversité. Tous les candidates et candidats qualifiés sont pris en considération, sans égard à leur citoyenneté, ethnicité, race, couleur, religion, genre, identité ou expression de genre, orientation sexuelle, handicap, âge ou statut de vétéran.
Nous encourageons les femmes, les Autochtones, les personnes handicapées et les membres de minorités visibles à postuler nos emplois.
Proud to be an equal opportunity employer, Sid Lee is committed to creating a diverse work environment. All qualified applicants are considered without regard to citizenship, ethnicity, race, colour, religion, gender, gender identity or expression, sexual orientation, genetics, disability, age or veteran status.
We encourage women, Indigenous people, persons with disabilities and members of visible minorities to apply.
#LI-Hybrid