sid lee
Directeur.trice de compte service conseil / Account Director, client services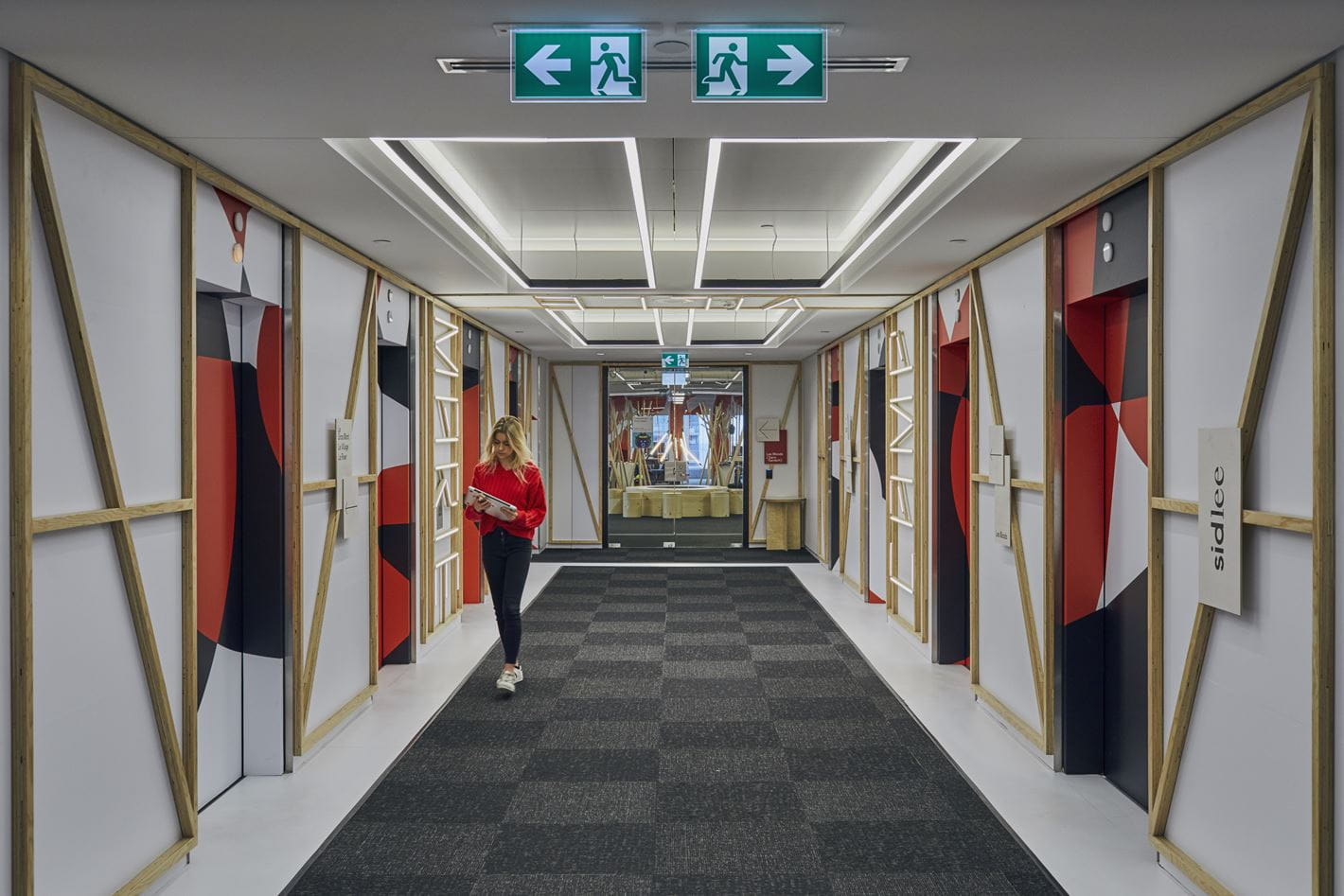 English will follow
QUI NOUS SOMMES
Sid Lee est une communauté créative sans frontières qui utilise le storytelling, le design et la technologie pour créer des expériences clients qui comptent vraiment. Son équipe multidisciplinaire de plus de 900 professionnels opère de ses bureaux situés à Montréal, Toronto, New York, Paris, Londres, Los Angeles et Seattle. Travaillant côte à côte avec des clients avant-gardistes, Sid Lee déploie ses capacités créatives dans une variété de disciplines, notamment le design, la communication interactive et expérientielle, la publicité et l'architecture. Pratiquant un développement de création et une production agiles en plus d'opter pour un processus de collaboration extrême, tant à l'interne qu'avec ses clients, Sid Lee crée ce qui compte vraiment, permettant à ses clients de surpasser la concurrence et de gagner la confiance et la fidélité de leurs consommateurs.
RÔLE
La personne qui occupe ce rôle agit comme contact principal entre le client, avec qui elle est responsable de bâtir une relation de confiance, et les différents intervenants internes impliqués.
RESPONSABILITÉS
Comprendre, analyser et s'imprégner des mandats confiés par les clients en fonction de leurs objectifs d'affaires;
Communiquer de façon efficace les exigences du mandat aux équipes de création;
Contrôler le budget global du compte ainsi que d'optimiser le ROI;
Évaluer et contrôler, avec l'aide de son équipe, les coûts de production et les échéanciers;
Contrôler la qualité du contenu et s'assurer que celui-ci répond aux exigences du client ainsi qu'aux standards de l'organisation;
Identifier les opportunités d'affaires en lien avec les portfolios des clients et créer des stratégies de communication et marketing pour les réaliser;
Diriger et influencer favorablement les projets, les équipes et les clients en leur donnant la direction et la vision à suivre;
Gérer, former et s'assurer du développement des conseillers et coordonateurs de son équipe;
Démontrer un désir d'innovation, de changer le cours des choses, de challenger le status quo au sein des projets structurants qu'il dirige. Pousser les limites;
Capacité de gérer des projets multidisciplinaires 360 degrés de manière optimale en identifiant les bons joueurs au bon moment;
Planifier les projets et les revenus;
Superviser la profitabilité du client;
Gérer les situations conflictuelles, provoquer les discussions, prendre les décisions difficiles;
Agir en tant que coach pour les membres de son équipe; bien établir les rôles de chacun ainsi que déléguer les tâches au bon moment et aux bonnes personnes.
Compétences professionnelles
Bon esprit d'analyse et axé résultats;
Leadership, capacité de coaching et de délégation;
Résistance au stress;
Vision 360 de la communication marketing;
Maîtrise des principes de l'interactif et du CXM (Customer Experience Management);
Excellente compréhension des enjeux d'affaire et marketing, savoir les prioriser ainsi que les communiquer;
Excellente compréhension des différents indicateurs de performance et de la notion du retour l'investissement;
Capacité d'intervention aux moments stratégiques;
Excellent jugement au niveau relationnel, autant à l'interne qu'à l'externe;
Capacité d'établir et de maintenir une relation de confiance avec les clients et d'agir à titre d'expert conseil auprès de ces derniers;
Vision d'ensemble des comptes sous sa supervision;
Vision de développement d'affaires.
REQUIS
Baccalauréat dans une discipline appropriée;
5 ans d'expérience en agence dans un rôle similaire;
Entre 7-10 ans d'expérience;
Expérience de gestion d'une équipe;
Expérience sur un compte impliquant de la production imprimée et de l'interactif;
Bilinguisme;
Connaissance du marché local.
---
WHO WE ARE
Sid Lee is a borderless creative agency applying storytelling, design and technology to build customer experiences that matter. Their multi-disciplinary team of 900 professionals works as one, out of offices in Montreal, Toronto, New York, Paris, London, LA and Seattle. Working side by side with progressive clients, they deploy their creative capabilities in several disciplines, ranging from design to interactive and experiential communication to advertising and architecture. Practicing agile creative and production development, as well as radical collaboration both internally and with their clients, they create work that matters, allowing their clients to outperform their competitors and earn the trust and loyalty of their customers.
ROLE
Describe the role here. Explain what the general responsibilities are and what the ideal candidate would look like.
RESPONSIBILITIES
Understand, analyze, and immerse yourself in mandates confided in you by the clients, in line with their business objectives;
Efficiently communicate mandate requirements to the creative and strategy teams;
Control global account budget and optimize ROI;
Evaluate and control production costs and timelines with the help of your team;
Control the quality of the content produced and ensure that it meets clients' requirements and the agency's standards;
Identify business opportunities in line with clients' portfolios and create communication and marketing strategies to concretize them;
Guide and positively influence projects, teams, and clients by providing them with direction and vision;
Manage, train, and guide the development of your team's executives and coordinators;
Demonstrate a desire to innovate, change the course of things, challenge the status quo, and push the limits with the projects you lead;
Manage and optimize 360˚ multidisciplinary projects by identifying the right players at the right moment;
Plan projects and revenues;
Supervise clients' profitability;
Manage conflicts, provoke discussions, and make difficult decisions;
Coach team members, establish each person's role, and delegate tasks to the right people.
Professionals skills
Analytical spirit and result oriented;
Leadership, coaching, and delegation skills;
Resistance to stress;
360° vision of marketing communications;
Mastery of interactive and CXM principles;
Excellent understanding of business and marketing challenges, and knowing how to prioritize and communicate them;
Excellent understanding of KPIs and ROI;
Ability to intervene at strategic moments;
Excellent relational judgement, both internally and externally;
Ability to establish and maintain a relationship of trust with clients and act as an expert for all their account service needs;
Global vision of the accounts under your supervision;
Business development vision.
REQUIREMENTS
Bachelor's degree in a related field;
5 years of agency experience in a similar position;
7 to10 years of experience;
Experience managing a team;
Experience with an account involving print and interactive production;
Fluent in French and English, both spoken and written;
Knowledge of local market.
Fière de souscrire au principe de l'égalité d'accès à l'emploi, Sid Lee s'engage à créer un milieu de travail reflétant la diversité. Tous les candidates et candidats qualifiés sont pris en considération, sans égard à leur citoyenneté, ethnicité, race, couleur, religion, genre, identité ou expression de genre, orientation sexuelle, handicap, âge ou statut de vétéran.
Nous encourageons les femmes, les Autochtones, les personnes handicapées et les membres de minorités visibles à postuler nos emplois.
Proud to be an equal opportunity employer, Sid Lee is committed to creating a diverse work environment. All qualified applicants are considered without regard to citizenship, ethnicity, race, colour, religion, gender, gender identity or expression, sexual orientation, genetics, disability, age or veteran status.
We encourage women, Indigenous people, persons with disabilities and members of visible minorities to apply.
#LI-Hybrid