sid lee
Analyste, assurance qualité numérique - Analyst, Digital Quality Assurance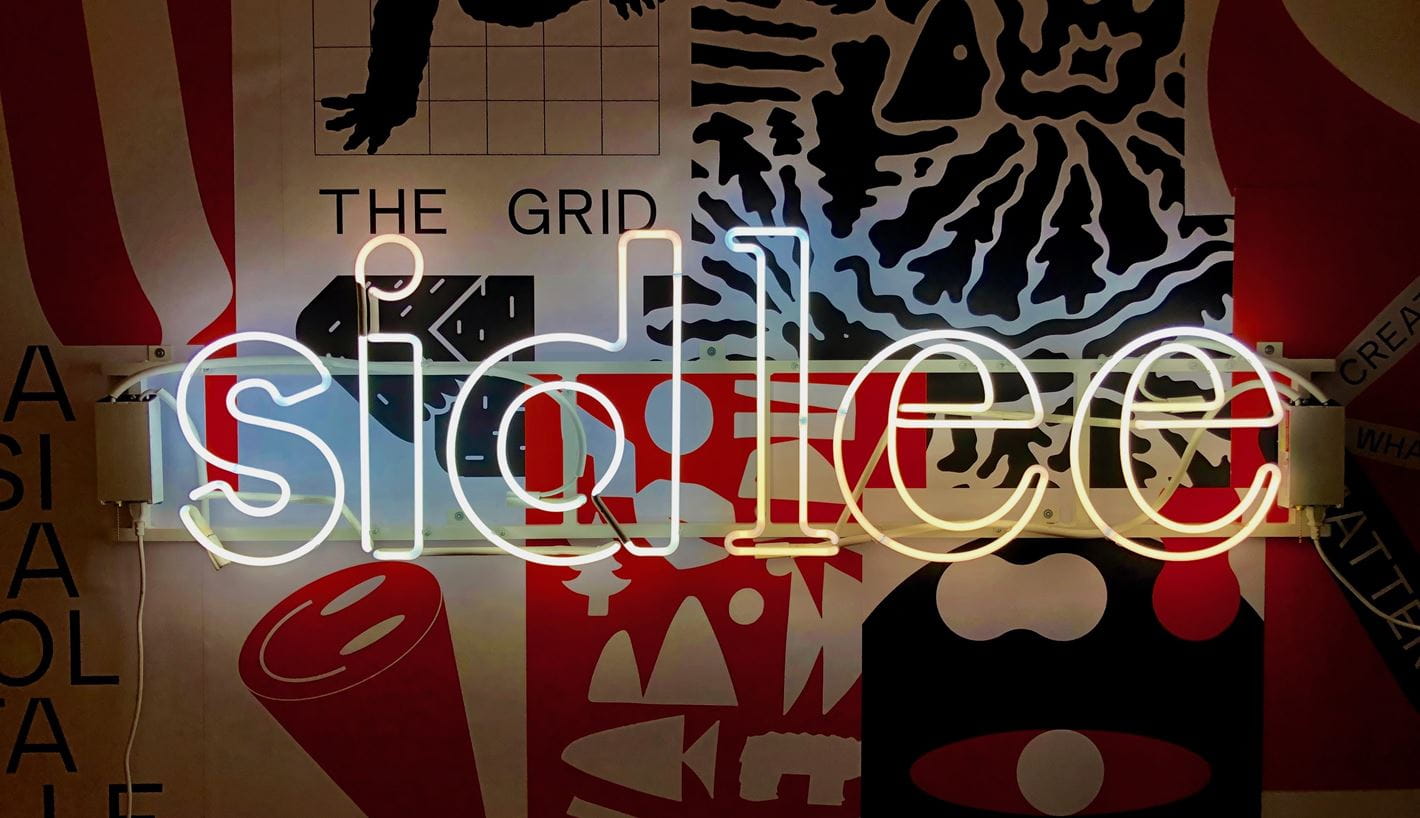 English will follow
QUI NOUS SOMMES
Sid Lee est une communauté créative sans frontières qui utilise le storytelling, le design et la technologie pour créer des expériences clients qui comptent vraiment. Son équipe multidisciplinaire de plus de 900 professionnels opère de ses bureaux situés à Montréal, Toronto, New York, Paris, Londres, Los Angeles et Seattle. Travaillant côte à côte avec des clients avant-gardistes, Sid Lee déploie ses capacités créatives dans une variété de disciplines, notamment le design, la communication interactive et expérientielle, la publicité et l'architecture. Pratiquant un développement de création et une production agiles en plus d'opter pour un processus de collaboration extrême, tant à l'interne qu'avec ses clients, Sid Lee crée ce qui compte vraiment, permettant à ses clients de surpasser la concurrence et de gagner la confiance et la fidélité de leurs consommateurs.
RÔLE
Relevant du directeur de production numérique, l'analyste en AQ numérique est responsable d'assurer la qualité et la performance de nos projets de plateformes numériques.
Il travaille en constante collaboration avec les gestionnaires de projets, les spécialistes en développement de plateformes numériques ainsi qu'avec les équipes multidisciplinaires de projets.
RESPONSABILITÉS
Élaborer des documents de stratégies de tests à partir des besoins et fonctionnalités ;
Concevoir et développer les plans de tests;
Exécuter et mettre à jour les scénarios de tests;
Rédiger des rapports et documenter les anomalies;
Maintenir les documents de références pour la pratique de l'assurance qualité;
Gérer l'équipement dédié aux tests;
Collaborer au quotidien avec les équipes de gestion, conception, UX, contenu, développement et livraison;
Mener à terme les phases de corrections des anomalies;
Participer à l'amélioration des processus en vue d'améliorer la qualité des produits livrés;
Participer à la rédaction des critères d'acceptation (acceptance criteria) dans les histoires utilisateur (user stories);
Créer du matériel de formation et d'utilisation pour supporter les clients.
REQUIS
3 à 5 années d'expérience en contrôle de qualité dans le domaine numérique multi-appareils;
Formation collégiale ou universitaire en informatique ou expérience équivalente;
Expérience souhaitée en production Web, en commerce électronique et en application mobile;
Connaissance des méthodologies de développement : Agile, Cascade, Kanban;
Connaissance des méthodes d'analyse et des systèmes de gestion de contenu (CMS);
Connaissance des outils de gestion suivants : Outil de gestion agile/tickets (ex:Jira, ADO, github issues), Excel, Word, Outil de tests multi navigateurs et appareils (ex:Browserstack) (un atout); Outil de gestion de tests (un atout) (ex:testRail);
Connaissance de Sitecore, Drupal, Statamic, Storyblok (atout);
Expérience en tests automatisés serait un atout (ex:Selenium);
Expérience en tests d'accessibilité serait un atout;
Expérience en développement web serait un atout;
Grandes capacités relationnelles et de communication;
Flexibilité et aptitude à travailler sur plusieurs dossiers simultanément;
Autonomie, rigueur et souci du détail;
Capacité à travailler avec un minimum de supervision;
Esprit d'équipe et créativité dans la recherche de solutions;
Maîtrise du français et de l'anglais, tant à l'oral qu'à l'écrit (Collaborateurs et clients à l'échelle internationale).
---
WHO WE ARE
Sid Lee is a borderless creative agency applying storytelling, design and technology to build customer experiences that matter. Their multi-disciplinary team of 900 professionals works as one, out of offices in Montreal, Toronto, New York, Paris, London, LA and Seattle. Working side by side with progressive clients, they deploy their creative capabilities in several disciplines, ranging from design to interactive and experiential communication to advertising and architecture. Practicing agile creative and production development, as well as radical collaboration both internally and with their clients, they create work that matters, allowing their clients to outperform their competitors and earn the trust and loyalty of their customers.
ROLE
Reporting to the Digital production Director, the Analyst in Digital QA is responsible for ensuring the quality and performance of our digital platform projects. The Specialist will constantly collaborate with project managers, digital platform development specialists and multidisciplinary project teams.
RESPONSIBILITIES
Create testing strategy documents from the needs and functionalities;
Design and develop testing plans;
Execute and update testing scenarios;
Write reports and document irregularities;
Maintain reference documents for good quality assurance practices;
Manage testing equipment;
Collaborate on a daily basis with management, design, UX, content, development and delivery teams;
Follow through on and conclude the correcting stages for irregularities;
Participate in the improvement of processes in order to improve the quality of delivered projects;
Participate in the creation of acceptance criteria in user stories;
Create training and user materials to support clients.
REQUIREMENTS
3 to 5 years of experience in quality control in the digital field multi-device;
College or university training in computer science or equivalent experience;
Desired experience in web production, e-commerce and mobile applications ;
Understanding of development methodologies: Agile, Cascade, Kanban;
Understanding of analytical methods and content management systems (CMS);
Understanding of the following management tools: Agile/Ticketing management tool (ex:Jira, ADO, , github issues), Excel, Word, App & Cross browsers testing tool (ex: Browserstack) (asset), Testing management tool (ex:Testrail);
Understanding of Sitecore, Drupal, Statamic, Storyblok (asset)
Experience in automated testing would be an asset (ex:Selenium);
Experience in web development would be an asset;
Good relationship-building and communication skills;
Flexible and skilled at working on several projects simultaneously;
Self-sufficient and rigorous with good attention to detail;
Ability to work with minimal supervision;
Team spirit and creativity in the search for solutions;
Fluent in French and English, both verbal and written (International collaborators and customers).
Fière de souscrire au principe de l'égalité d'accès à l'emploi, Sid Lee s'engage à créer un milieu de travail reflétant la diversité. Tous les candidates et candidats qualifiés sont pris en considération, sans égard à leur citoyenneté, ethnicité, race, couleur, religion, genre, identité ou expression de genre, orientation sexuelle, handicap, âge ou statut de vétéran.
Nous encourageons les femmes, les Autochtones, les personnes handicapées et les membres de minorités visibles à postuler nos emplois.
Proud to be an equal opportunity employer, Sid Lee is committed to creating a diverse work environment. All qualified applicants are considered without regard to citizenship, ethnicity, race, colour, religion, gender, gender identity or expression, sexual orientation, genetics, disability, age or veteran status.
We encourage women, Indigenous people, persons with disabilities and members of visible minorities to apply.
#LI-Hybrid