sid lee
Producteur.trice - Producer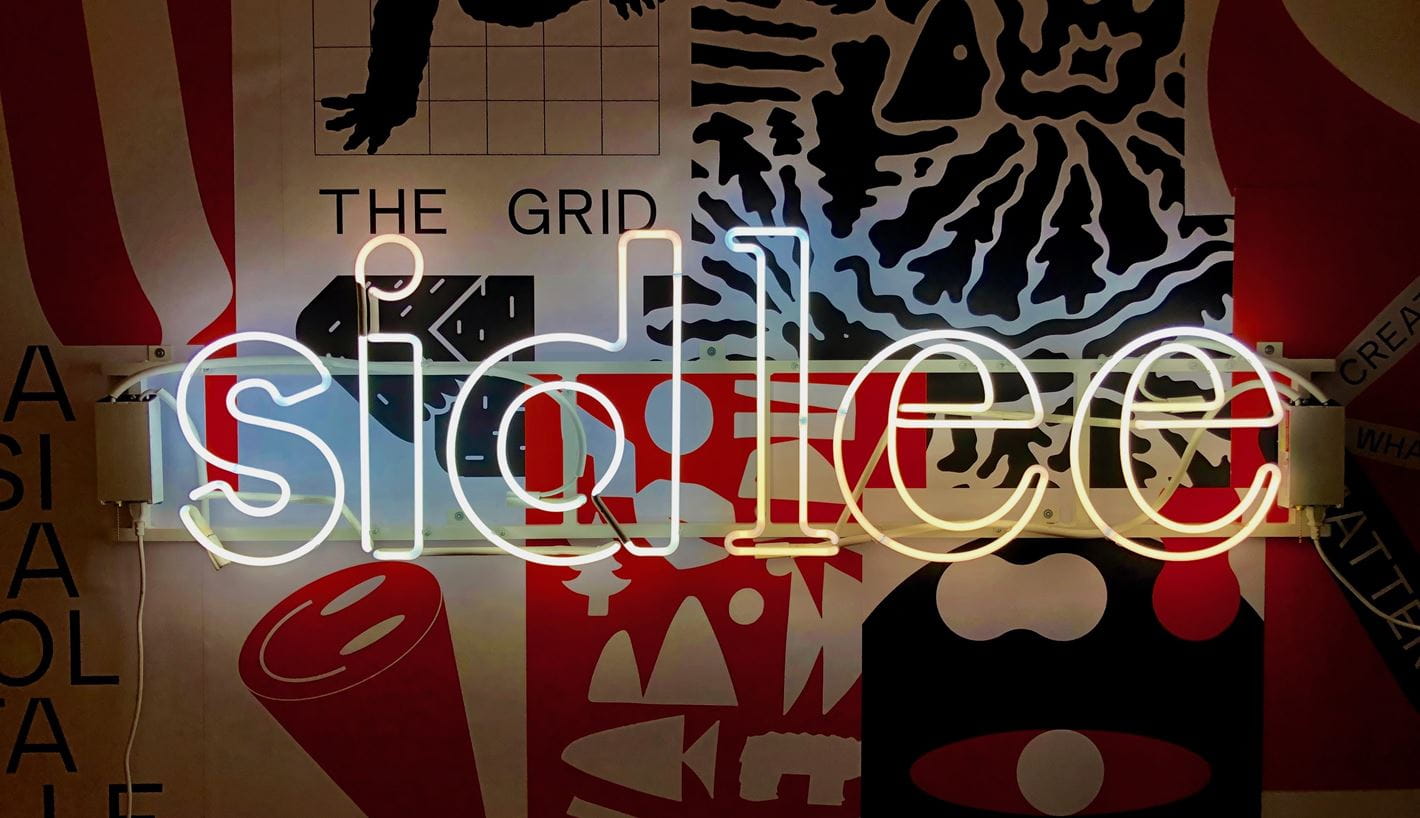 English will follow
QUI NOUS SOMMES
Sid Lee est une communauté créative sans frontières qui utilise le storytelling, le design et la technologie pour créer des expériences clients qui comptent vraiment. Son équipe multidisciplinaire de plus de 900 professionnels opère de ses bureaux situés à Montréal, Toronto, New York, Paris, Londres, Los Angeles et Seattle. Travaillant côte à côte avec des clients avant-gardistes, Sid Lee déploie ses capacités créatives dans une variété de disciplines, notamment le design, la communication interactive et expérientielle, la publicité et l'architecture. Pratiquant un développement de création et une production agiles en plus d'opter pour un processus de collaboration extrême, tant à l'interne qu'avec ses clients, Sid Lee crée ce qui compte vraiment, permettant à ses clients de surpasser la concurrence et de gagner la confiance et la fidélité de leurs consommateurs.
RÔLE
Travaillant en étroite collaboration avec la création, le.la producteur.trice chapeaute des projets vidéo et photo variés pour les clients de l'agence. Expert en résolution de problèmes, il.elle propose des solutions de production et gère les étapes reliées aux tournages et à la postproduction. Ambassadeur.drice du produit créatif de Sid Lee, il.elle collabore avec les équipes de création et le service-conseil, s'implique dans le développement des projets et assume la responsabilité de chaque étape de la production (échéancier, dispositions juridiques, horaires, budgets, postproduction, etc.).
RESPONSABILITÉS
Collaborer avec les équipes de création à l'élévation du produit créatif en proposant des idées, des solutions de production et des références pertinentes ;
Évaluer les idées préliminaires et définir les livrables ;
Préparer les budgets à haut niveau et les échéanciers globaux ;
Recommander, rechercher et négocier les meilleurs partenaires potentiels (maisons de production, talents internes, fournisseurs);
Gérer les productions complètes avec des ressources de l'agence ;
Gérer certaines productions directement en relation avec le client, sans l'intermédiaire des équipes de service-conseil de Sid Lee ;
Assurer l'évolution et le suivi des projets au jour le jour, tout au long du processus ;
Collaborer avec les équipes créatives et fournisseurs afin de détecter et de contrôler les risques liés aux projets ;
Assurer l'obtention de toutes les approbations juridiques nécessaires selon les projets (vérifications juridiques courantes, contrats d'exclusivité, porte-parole, droits d'auteurs, etc.) ;
Superviser et mentorer les membres de l'équipe avec qui vous collaborez ;
Assurer le suivi de la fermeture et de la facturation finale des projets, y compris l'archivage et les notes de production ;
Assumer la gestion administrative et la rentabilité de ses projets.
REQUIS
Formation universitaire dans le domaine de la création média/télévision ou dans une discipline connexe ;
Plus de 3 ans d'expérience comme producteur.trice vidéo en agence;
Très bonnes connaissances techniques de la production et de la postproduction (production d'animation 2D ou 3D, effets visuels, composition d'images, colorisation, etc.) ;
Très bonne connaissance des ententes UDA/ACTRA ;
Bonne connaissance de l'entente AQTIS ;
Maîtrise du français et de l'anglais, tant à l'oral qu'à l'écrit (Collaborateurs et clients à l'échelle internationale).
---
WHO WE ARE
Sid Lee is a borderless creative agency applying storytelling, design and technology to build customer experiences that matter. Their multi-disciplinary team of 900 professionals works as one out of offices in Montreal, Toronto, New York, Paris, London, LA and Seattle. Working side by side with progressive clients, they deploy their creative capabilities in several disciplines, ranging from design to interactive and experiential communication to advertising and architecture. Practicing agile creative and production development, as well as radical collaboration both internally and with their clients, they create work that matters, allowing their clients to outperform their competitors and earn the trust and loyalty of their customers.
ROLE
Working closely with Sid Lee's creative teams, the producer executes a wide variety of photo and video projects for the agency's clients. As the successful candidate, you possess strong leadership skills and will be tasked with managing full film crews, a production house, and all postproduction workflows while remaining in constant contact with clients. You are a problem-solving whiz who knows how to work with creative, post-production and client teams to come up with solutions. As an ambassador of Sid Lee's creative work, you'll take responsibility for every step in the production process (timelines, legalities, schedules, budgets, postproduction, etc).
RESPONSIBILITIES
Work with the creative teams to elevate Sid Lee's creative output by suggesting production ideas, solutions and relevant references.
Assess preliminary ideas and define deliverables.
Prepare high-level budgets and timelines.
Recommend, research, and negotiate with the best potential partners (production houses, internal talent, suppliers, external talent).
Manage entire productions using agency resources.
Manage some productions working directly with the client, without a Sid Lee account manager acting as an intermediary.
Oversee the day-to-day progress of projects throughout the production process.
Work with creative teams and suppliers to identify and manage any production risks.
Make sure projects receive all the necessary legal approvals (regular legal vetting, exclusive use agreements, spokespeople, copyrights, etc.).
Actively supervise and mentor up-and-coming team members.
Oversee final project billing and wrap-up, including archiving and production notes.
Be responsible for project management and profitability.
REQUIREMENTS
University degree in media and television production or a related field.
3 years + of experience as a video producer in an agency setting
Excellent knowledge of production and postproduction processes (2D and 3D animation, visual effects, image production, colour editing, etc.).
Excellent knowledge of the UDA and ACTRA agreements.
Good knowledge of the AQTIS agreement.
Fluent in French and English, both verbal and written (International collaborators and customers).
Fière de souscrire au principe de l'égalité d'accès à l'emploi, Sid Lee s'engage à créer un milieu de travail reflétant la diversité. Tous les candidates et candidats qualifiés sont pris en considération, sans égard à leur citoyenneté, ethnicité, race, couleur, religion, genre, identité ou expression de genre, orientation sexuelle, handicap, âge ou statut de vétéran.
Nous encourageons les femmes, les Autochtones, les personnes handicapées et les membres de minorités visibles à postuler nos emplois.
Proud to be an equal opportunity employer, Sid Lee is committed to creating a diverse work environment. All qualified applicants are considered without regard to citizenship, ethnicity, race, colour, religion, gender, gender identity or expression, sexual orientation, genetics, disability, age or veteran status.
We encourage women, Indigenous people, persons with disabilities and members of visible minorities to apply.