sid lee
Director, Creative Technology (Digital Kitchen)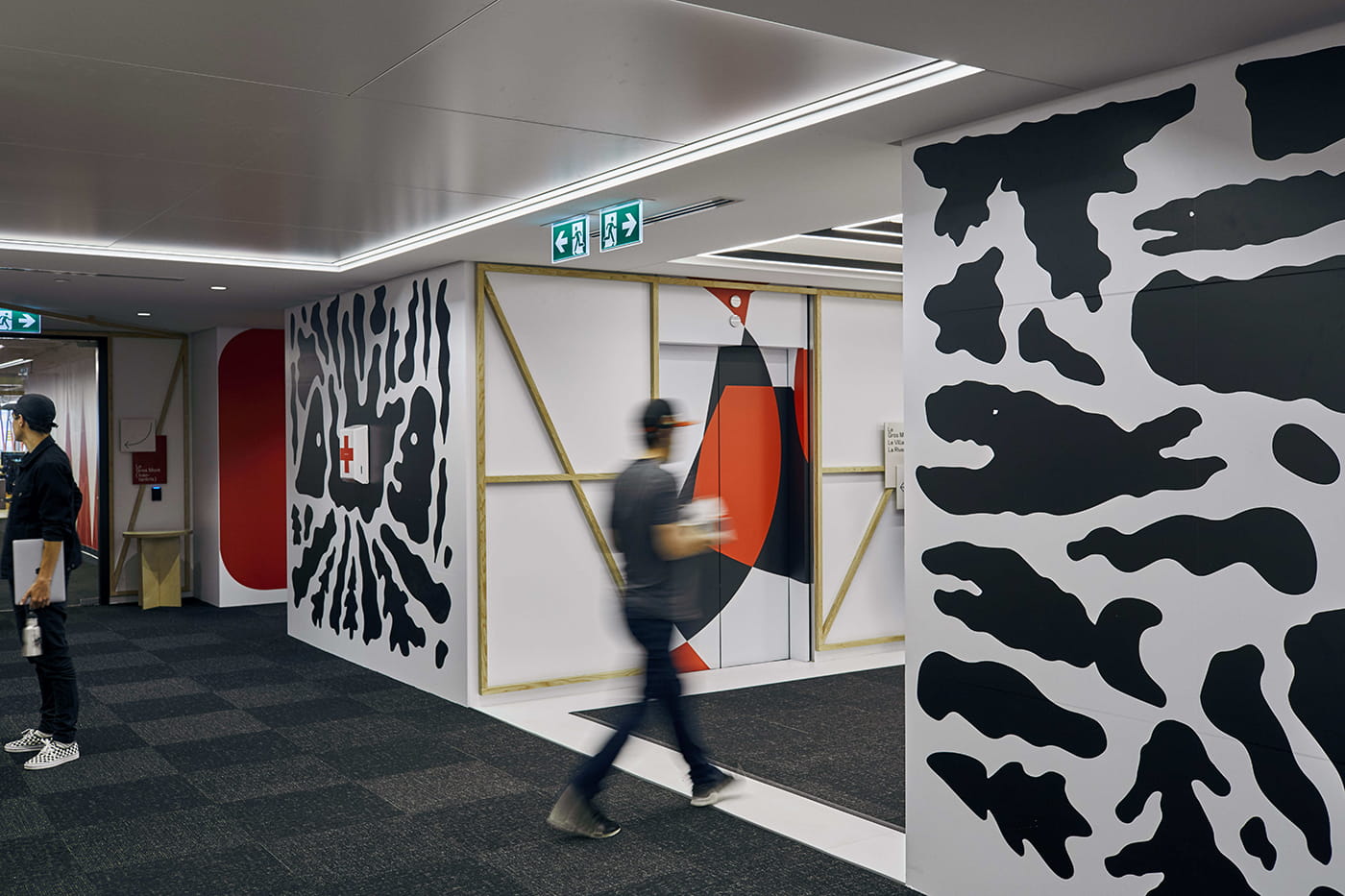 About Digital Kitchen
Digital Kitchen, a member of the Sid Lee creative community, is a creative experience company that brings Emmy-winning storytelling and design to captivate audiences.From crafting iconic titles sequences, transforming spaces into an interactive canvas, to developing imaginative experiences for brands such as Warner Bros., Netflix, HBO, Facebook, and Amazon. Digital Kitchen creates worlds beyond belief.
Role
We are looking for a Director of Creative Technology that will help DK pioneer and unlock the potential of world-class creative and innovative experiences.For this role, you will have the opportunity to work on a variety of projects bringing together design, storytelling, experience design, and technology – working in partnership with a cross- functional team of creatives, designers, and producers.
Combining both creative and technical skills, the Director of Creative Technology will help design and deliver experiences across a whole host of mediums including real-time and generative art, VR/AR/MR/XR, immersive live events and installations, motion graphics animation, and 2D and 3D design and animation.
This role will be an essential part of helping DK to continue to explore and experiment with the ever-expanding ways of seamlessly blending creativity and technology for innovative storytelling.
Playing an active role in the project process from concept to launch

Collaborate closely in a team environment throughout the process and problem solve

Designing and developing specifications for large and complex interactive

experiences/installations

Sourcing and managing relationships with vendors for equipment and specialty

fabrication

Represent Digital Kitchen and communicate complicated technical designs to non-

technical partners/clients

Maintain a pulse on the bleeding edge of new media technologies and their possible

applications in client projects

Maintain a working knowledge of and educating team members on the use of both

practical and digital VFX (e.g. Pepper's Ghost, SDF models, vector fields)

Provide technical support and direction of on-site productions, programs, events

Provide accurate equipment and development time estimates
Recommend new technologies and techniques in collaboration with IT to improve work and efficiency for the whole DK team

Write and maintain detailed technical documentation for projects

Help make great work
Extensive experience with creative development tools (Unity, Unreal, TouchDesigner, etc)

Familiar with CAD tools for creating single line drawings/documents to support system architecture designs

Familiar with production and broadcast media formats and best practices (color space, frame rates, media sync, etc, rec709, rec2020, HAP video etc...)

Familiar with lead times and challenges related to logistics for both permanent and traveling installations

Experience with mass management and scripting of media transcoding operations (e.g. ffmpeg)

Advanced proficiency with dynamic languages, web frameworks, APIs and SDKs

Ability to produce rapid prototypes for interactive creative concepts

Experience creating projection mapping studies for large scale installations

Must have excellent analytical and problem-solving skills

Must be able to lead teams of developers (both internal and contractors/vendors)

Have strong project management skills

Are a team player that'll fit into our ideas-driven, collaborative team

Have excellent time-management and communication skills
Proud to be an equal opportunity employer, Sid Lee is committed to creating a diverse work environment. All qualified applicants are considered without regard to citizenship, ethnicity, race, color, religion, gender, gender identity or expression, sexual orientation, genetics, disability, age or veteran status. We encourage women, Indigenous people, persons with disabilities and members of visible minorities to apply.