sid lee
Designer UX - UX Designer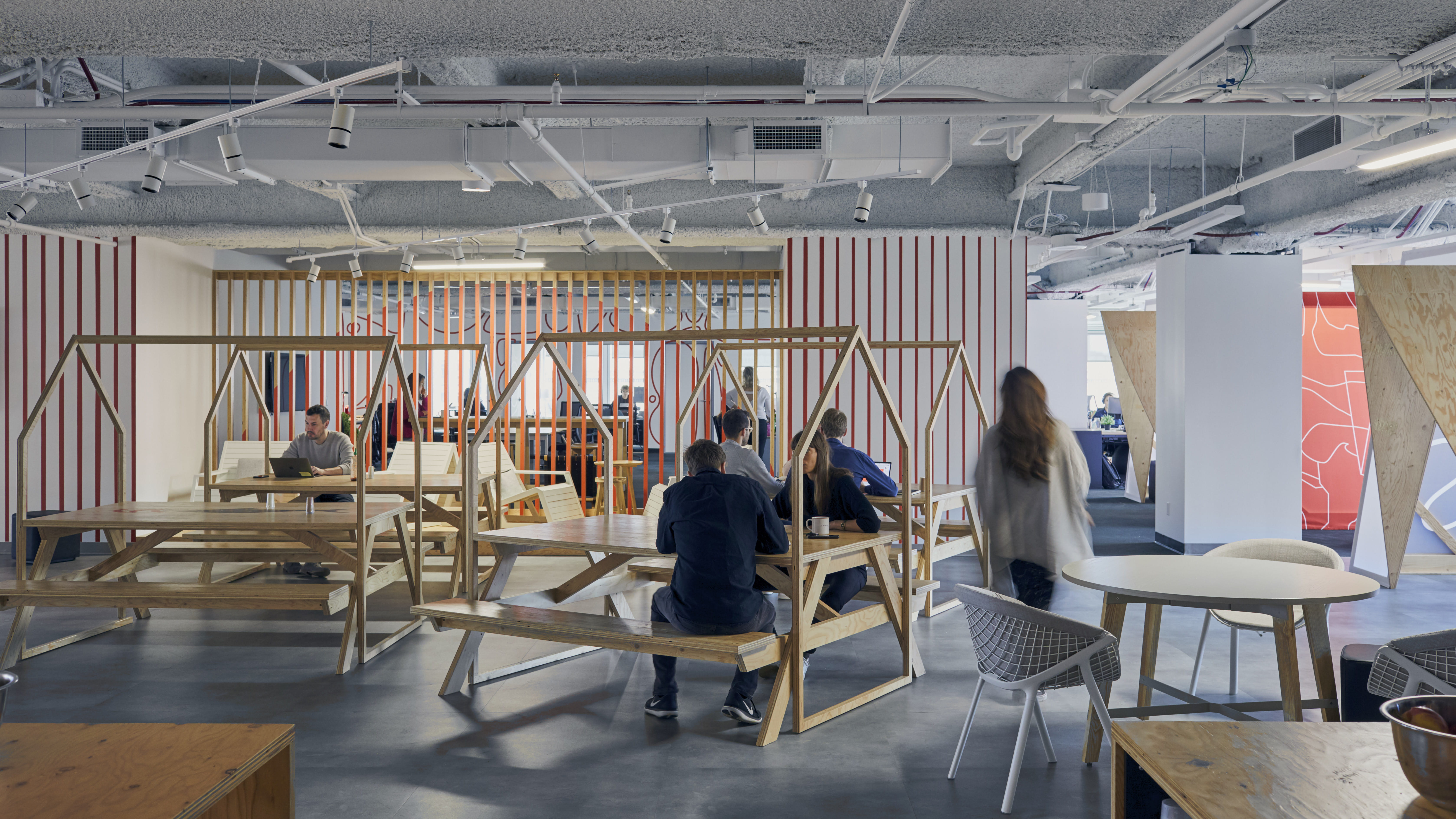 English will follow
QUI NOUS SOMMES
Sid Lee est une communauté créative sans frontières qui utilise le storytelling, le design et la technologie pour créer des expériences clients qui comptent vraiment. Son équipe multidisciplinaire de plus de 900 professionnels opère de ses bureaux situés à Montréal, Toronto, New York, Paris, Londres, Los Angeles et Seattle. Travaillant côte à côte avec des clients avant-gardistes, Sid Lee déploie ses capacités créatives dans une variété de disciplines, notamment le design, la communication interactive et expérientielle, la publicité et l'architecture. Pratiquant un développement de création et une production agiles en plus d'opter pour un processus de collaboration extrême, tant à l'interne qu'avec ses clients, Sid Lee crée ce qui compte vraiment, permettant à ses clients de surpasser la concurrence et de gagner la confiance et la fidélité de leurs consommateurs.
RÔLE
Travaillant au sein de l'équipe de la stratégie, le.la designer UX vise l'amélioration de la relation homme-machine par la création d'interfaces conviviales et efficaces pour les utilisateurs. Sa principale force est son juste équilibre entre les habiletés créatives et les habiletés techniques qu'il.elle met en œuvre dans la réalisation de divers projets. Il.elle a de solides habiletés de communication lui permettant de bien saisir les besoins des clients, fait preuve de créativité dans la résolution de problèmes complexes et possède un esprit analytique l'amenant à baser ses décisions sur la recherche et les données disponibles.
RESPONSABILITÉS
Concevoir et créer des sites Web et des plateformes de commerce électronique à l'échelle nationale et internationale pour nos clients;
Cartographier l'expérience utilisateur et concevoir des interfaces créatives et intuitives. Garantir la convivialité tout au long de l'expérience en tenant compte des exigences stratégiques;
Collaborer avec les intervenants clients pour mettre en œuvre leur parcours client et leurs stratégies numériques;
Collaborer avec les designers, les stratèges, les développeurs et l'équipe chargée du contenu pour créer des prototypes de solutions créatives guidées par la compréhension des motivations et comportements des utilisateurs;
Organiser et mener des tests utilisateur en personne ou à distance pour trouver des solutions aux problèmes de convivialité et d'accessibilité;
Créer et faire approuver des prototypes de design;
Créer et documenter des systèmes de conception et créer des bibliothèques de motifs et de composants réutilisables;
Faire un suivi de la mise en œuvre finale de toutes les fonctionnalités pour garantir que l'expérience utilisateur fonctionne comme elle se doit sur le plan de la conception.
REQUIS
Minimum de 5 ans d'expérience;
Logiciels : Adobe XD, Figma, Axure;
Compétences en design d'interactions, en architecture d'information, en évaluation de la convivialité et en recherche sur les utilisateurs;
Expérience pertinente liée à la conception de sites Web adaptatifs ou de commerce électronique, de plateformes d'expérience numérique ou de systèmes de gestion de contenu;
Maîtrise du français et de l'anglais, à l'oral et à l'écrit.
---
WHO WE ARE
Sid Lee is a borderless creative agency applying storytelling, design and technology to build customer experiences that matter. Their multi-disciplinary team of 900 professionals works as one out of offices in Montreal, Toronto, New York, Paris, London, LA and Seattle. Working side by side with progressive clients, they deploy their creative capabilities in several disciplines, ranging from design to interactive and experiential communication to advertising and architecture. Practicing agile creative and production development, as well as radical collaboration both internally and with their clients, they create work that matters, allowing their clients to outperform their competitors and earn the trust and loyalty of their customers.
ROLE
As a member of the strategy team, the UX designer aims to improve the human-machine relationship by creating user-friendly, efficient and pleasant interfaces. Their main strength lies in the balance between the creative and technical skills they use when working on various projects. They have strong communication skills that allow them to effectively understand the needs of clients, show creativity in solving complex problems, and have an analytical mind that leads them to base their decisions on research and available data.
RESPONSIBILITIES
Design and create next-generation websites and e-commerce platforms for our national and international clients.
Map customer journeys and deliver creative, intuitive user interfaces. Ensure usability throughout the experience that meets strategic requirements.
Collaborate with client stakeholders to execute on their customer journey and digital strategies.
Collaborate with designers, strategists, developers and content teams to define, prototype, communicate and develop UX solutions focused on creativity and human insights.
Plan and execute usability tests in person or remotely to help identify and find solutions to usability and accessibility issues.
Create and validate design prototypes.
Act as a UX mentor and advocate within Sid Lee.
Create and document design systems and create reusable patterns and components libraries.
Follow up on the final implementation of all features to ensure the proper execution of the user experience design.
REQUIREMENTS
Diploma in graphic design, e-commerce or any other relevant field.
Minimum of 5 years of experience.
Software: Adobe XD, Figma, Axure.
Excellent skills in interaction design, information architecture, usability evaluation, and user research.
Relevant experience in creating e-commerce platforms, digital products, and responsive websites based on content management.
Bilingual in French and in English (both spoken and written).
Fière de souscrire au principe de l'égalité d'accès à l'emploi, Sid Lee s'engage à créer un milieu de travail reflétant la diversité. Tous les candidates et candidats qualifiés sont pris en considération, sans égard à leur citoyenneté, ethnicité, race, couleur, religion, genre, identité ou expression de genre, orientation sexuelle, handicap, âge ou statut de vétéran.
Nous encourageons les femmes, les Autochtones, les personnes handicapées et les membres de minorités visibles à postuler nos emplois.
Proud to be an equal opportunity employer, Sid Lee is committed to creating a diverse work environment. All qualified applicants are considered without regard to citizenship, ethnicity, race, colour, religion, gender, gender identity or expression, sexual orientation, genetics, disability, age or veteran status.
We encourage women, Indigenous people, persons with disabilities and members of visible minorities to apply.