sid lee
Art Director, Social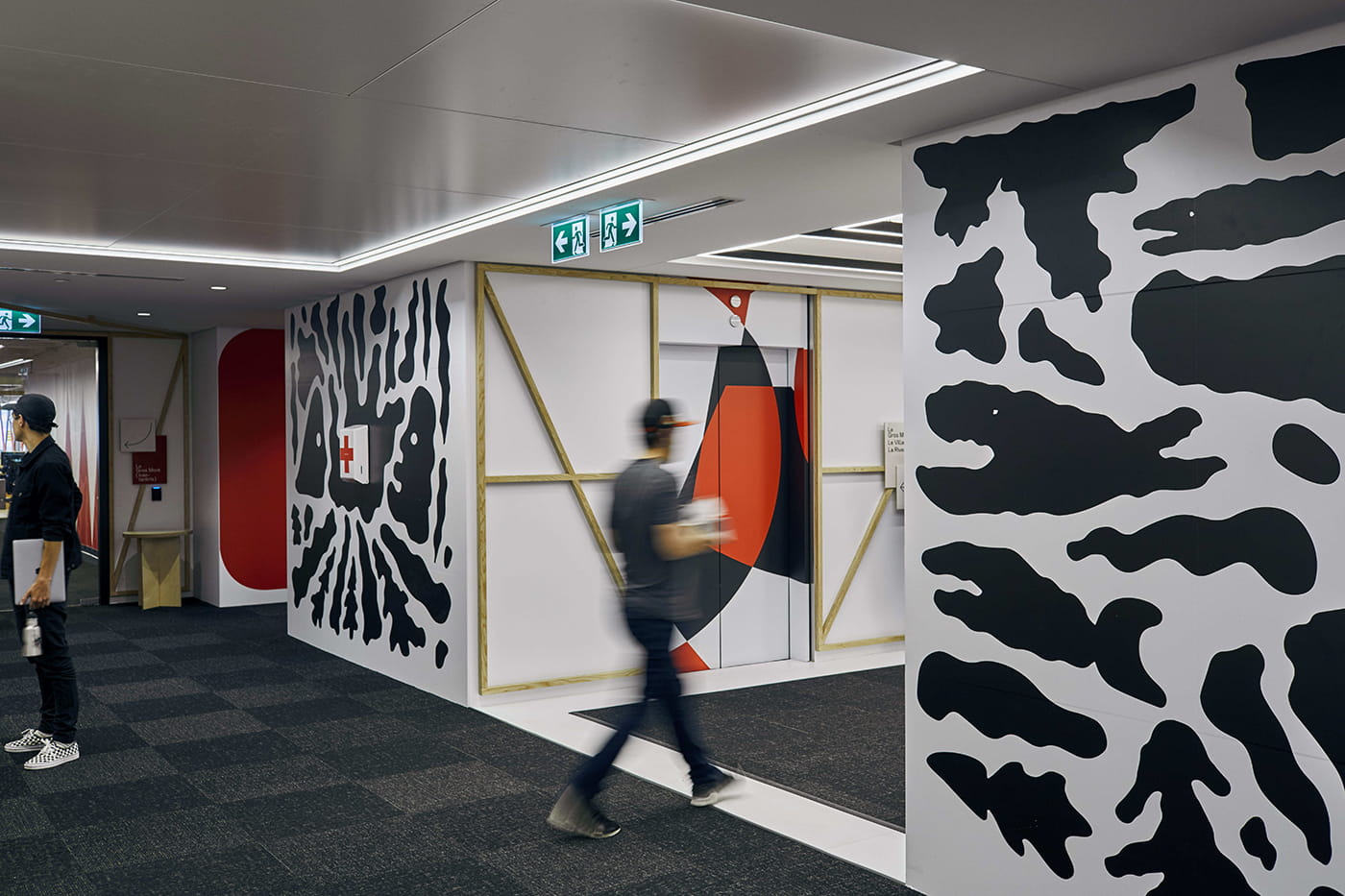 WHO WE ARE
Sid Lee is a borderless creative agency applying storytelling, design and technology to build customer experiences that matter. Their multi-disciplinary team of 900 professionals works as one out of offices in Montreal, Toronto, New York, Paris, London, LA and Seattle. Working side by side with progressive clients, they deploy their creative capabilities in several disciplines, ranging from design to interactive and experiential communication to advertising and architecture. Practicing agile creative and production development, as well as radical collaboration both internally and with their clients, they create work that matters, allowing their clients to outperform their competitors and earn the trust and loyalty of their customers.
ROLE
Sid Lee is looking for a full-time, highly skilled Art Director, Social to join the team. This role will work collaboratively with a cross-disciplinary team to concept, design, and create compelling social content across multiple platforms. Has a strong digital and social understanding, facilitating projects assigned to them through unconventional ideas and ensures the quality of the final creative output. The Art Director will be a member of the creative team, reporting directly to the Creative Director or ACD.
RESPONSIBILITIES
Assist the creative director in managing a team of animators, designers & illustrators that will be working directly under you (this includes fulltime and freelance).
Establish campaign goals & ensure these are clearly defined/communicated to team
Oversee team creative direction/standards for social
Assess client needs and team challenges proactively to create and enable effective solutions, leading the team to successful project execution
Oversee training — correcting bad habits
Oversee all quality control for your projects
Collaborate efficiently & effectively with Producers, Social Managers, Copywriters & Creative Directors
Train the younger creatives with explaining processes during reviews, research, mini assignments, and inspire them to go above and beyond their own goals.
Work closely with the social creative team on any and all projects
Participate in creative ideation, strategy, and brainstorming when needed
Come up with big and small ideas that make the difference between good and great work
Capable of articulating and presenting creative ideas
Be self-sufficient and able to figure problems out on your own
REQUIREMENTS
4-6 years of professional experience with art direction and/or design experience at an entertainment or social agency.
Have a passion for making groundbreaking social work in a fast-paced social agency.
Expert knowledge of Photoshop, Illustrator and After Effects
Strong organizational and teamwork skills, be self-motivated, confident, energetic, and creative
A stellar portfolio demonstrating solid and strategic design experience—including a strong understanding of color theory, typography, composition and building
Excellent sense of timing, motion and easing.
Knowledge of all the main social platforms
Knowledge of current digital advertising best practices by platform
Ability to create unique, engaging content for a variety of brands, entertainment clients, audiences, and objectives
Understanding of online consumer behavior, and how to craft work that resonates
Desire to learn, grow, and contribute in a creative, collaborative environment
The ability to work in a fast-paced setting under tight deadlines with strong project and time management skills
Be able to take direction and work with input from our Creative Director
Sid Lee is strongly committed to hiring a diverse staff and believe all experiences and perspectives bring value to our clients. Sid Lee does not discriminate on the basis of race, color, gender, disability, age, religion, sexual orientation, national origin, ethnic origin, or any other characteristic protected by state or federal law.