sid lee
Assistant Technical Director, Post-Production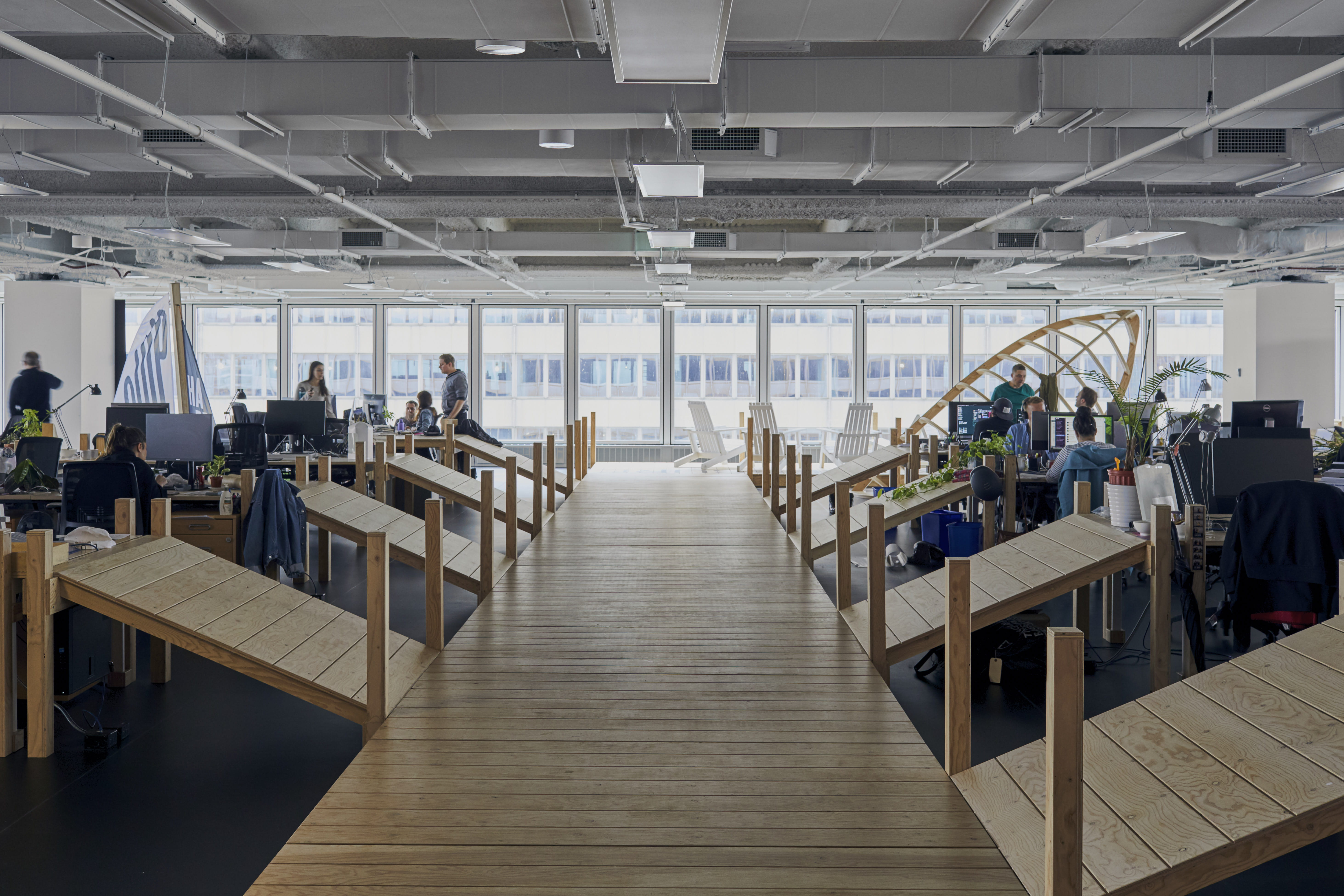 WHO WE ARE
Sid Lee is a borderless creative agency applying storytelling, design and technology to build customer experiences that matter. Their multi-disciplinary team of 900 professionals works as one out of offices in Montreal, Toronto, New York, Paris, London, LA and Seattle. Working side by side with progressive clients, they deploy their creative capabilities in several disciplines, ranging from design to interactive and experiential communication to advertising and architecture. Practicing agile creative and production development, as well as radical collaboration both internally and with their clients, they create work that matters, allowing their clients to outperform their competitors and earn the trust and loyalty of their customers.
Offering fully integrated solutions across the globe, Sid Lee is a member of kyu, a collective of top-tier global creative companies — including IDEO and SYPartners — established by Hakuhodo DY Holdings, the second-largest agency network in Asia. Together, we propel our belief that creativity has the power to move the economy and society forward. Sid Lee also imagined C2 Montréal, one of the largest innovation conferences in the world.
ROLE
The technical lead will work closely with and report to the Technical Director, located in Montreal. They will play an integral role in the post-production installation and process in Los Angeles. With support from the Technical Director, they will manage the post-production installation and infrastructure.
RESPONSIBILITIES
Supervise the execution of day-to-day tasks.
Maintenance and support for the local server systems (EditShare, Isilon and Synology).
Maintenance and support for the local render farm.
Maintenance and support for the local motion station, and troubleshooting for the software and plugin installations.
Maintenance and support for the local editing suites.
Manage the video camera gear and hard drive inventory.
Support technology transitions.
Work in collaboration with the local IT team.
Collaborate on security audits for the post-production department.
Be the point of contact for local suppliers.
Help Sid Lee's production team find workflows based on the current general workflow.
Anticipate possible issues and find solutions (troubleshooting).
Support Sid Lee's Technical Director with the agency's archiving process.
Act as a subject matter expert for our Los Angeles office.
Participate in developing Sid Lee's post-production budget.
R&D and special projects.
REQUIREMENTS
3 to 5 years of experience as an assistant editor.
Good knowledge of the most common post-production software: Premiere, Avid, FCP, Resolve and After Effects.
Knowledge of server systems: EditShare, Qnap, Synology and Isilon.
Knowledge of the Thinkbox Deadline system is required.
Good knowledge of production and post-production processes.
Basic knowledge of networking. 
Basic knowledge of video camera equipment.
1 or 2 years of experience in a related post-production technical job is an asset.
Sid Lee is strongly committed to hiring a diverse staff and believe all experiences and perspectives bring value to our clients. Sid Lee does not discriminate on the basis of race, color, gender, disability, age, religion, sexual orientation, national origin, ethnic origin, or any other characteristic protected by state or federal law.