sid lee
Directeur.trice artistique, numérique - Digital Art Director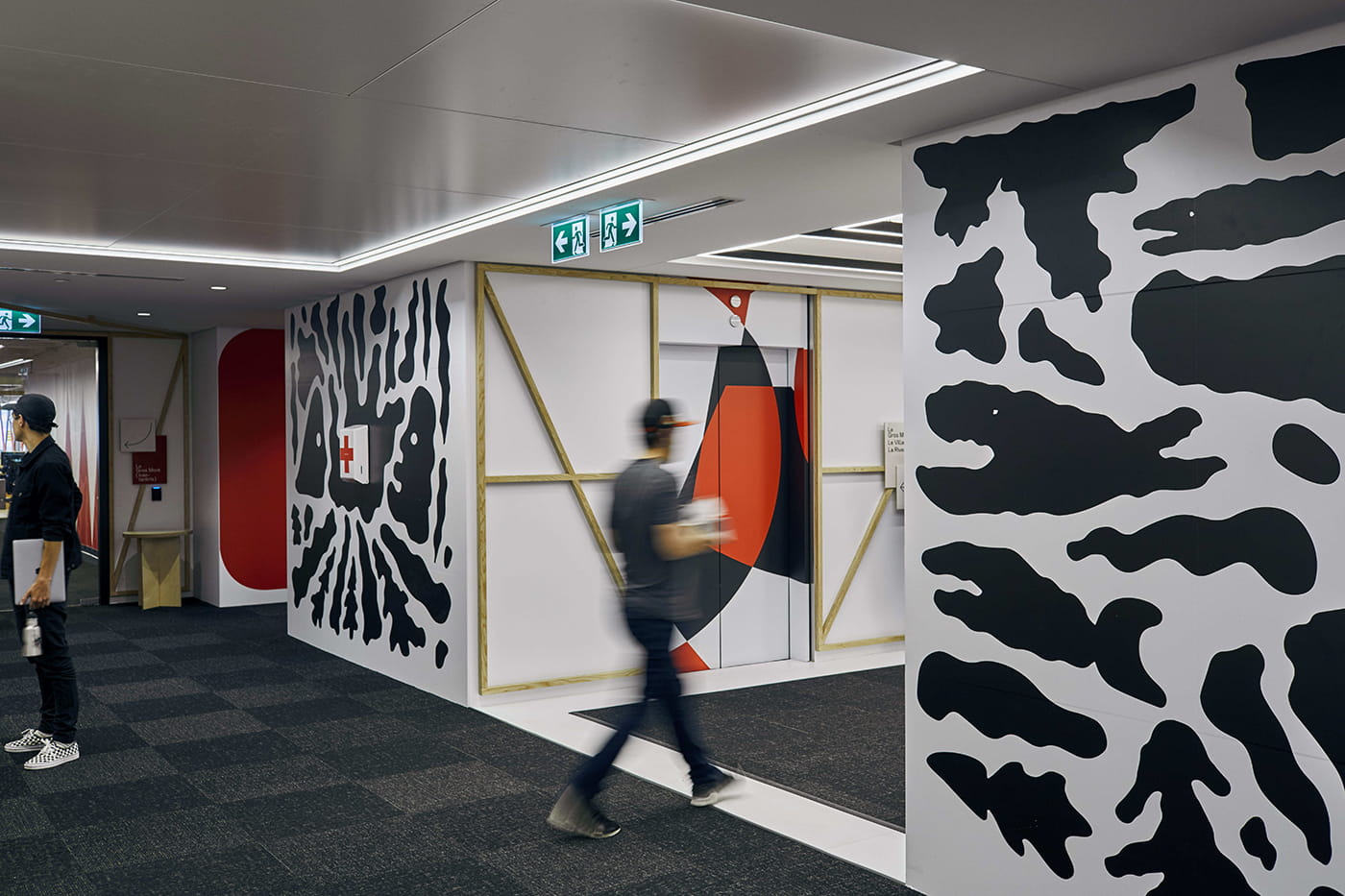 English will follow
QUI NOUS SOMMES
Sid Lee, l'une des agences les plus multidisciplinaires de l'industrie, est un collectif de plus de 900 créateurs qui travaillent en Europe et en Sid Lee est une communauté créative sans frontières qui utilise le storytelling, le design et la technologie pour créer des expériences clients qui comptent vraiment. Son équipe multidisciplinaire de plus de 900 professionnels opère de ses bureaux situés à Montréal, Toronto, New York, Paris, Londres, Los Angeles et Seattle. Travaillant côte à côte avec des clients avant-gardistes, Sid Lee déploie ses capacités créatives dans une variété de disciplines, notamment le design, la communication interactive et expérientielle, la publicité et l'architecture. Pratiquant un développement de création et une production agiles en plus d'opter pour un processus de collaboration extrême, tant à l'interne qu'avec ses clients, Sid Lee crée ce qui compte vraiment, permettant à ses clients de surpasser la concurrence et de gagner la confiance et la fidélité de leurs consommateurs.
RÔLE
Travaillant de façon autonome ou en collaboration avec des coéquipiers provenant de multiples disciplines, le.la directeur.trice artistique, numérique prend en charge les éléments conceptuels et visuels du produit créatif livré par Sid Lee. Il.elle a un œil graphique hors du commun, possède une connaissance notable des concepts d'ergonomie et de développement Web et est une source inépuisable d'idées et de concepts innovants. Il.elle assure la conception, la communication ainsi que la qualité de réalisation des projets.
RESPONSABILITÉS
Présenter des concepts créatifs interactifs et en assurer la direction artistique.
Travailler en synergie avec les designers, les développeurs, les concepteurs-rédacteurs, les stratèges et le service-conseil.
Être responsable de la portion Web de projets pluridisciplinaires d'envergure.
Guider les designers dans la réalisation du produit numérique.
Aiguiller les équipes de développement dans la réalisation des projets.
Assurer la direction artistique du contenu des produits Web (photographie, vidéo, animation).
Présenter les créations aux clients ainsi qu'aux différentes équipes internes.
Contribuer, par une approche créative, à l'évolution constante du produit de création Sid Lee.
REQUIS
Baccalauréat dans une discipline connexe
Minimum de 2 à 4 ans d'expérience en agence
Connaissance du Web, de l'animation, du design et de la publicité
Habileté pour la conception, l'animation, le prototypage et le design
Compréhension du processus de création
Connaissance des processus de production numérique et de la méthodologie agile
Maîtrise du français et de l'anglais, tant à l'oral qu'à l'écrit
---
WHO WE ARE
Sid Lee is a borderless creative agency applying storytelling, design and technology to build customer experiences that matter. Their multi-disciplinary team of 900 professionals works as one out of offices in Montreal, Toronto, New York, Paris, London, LA and Seattle. Working side by side with progressive clients, they deploy their creative capabilities in several disciplines, ranging from design to interactive and experiential communication to advertising and architecture. Practicing agile creative and production development, as well as radical collaboration both internally and with their clients, they create work that matters, allowing their clients to outperform their competitors and earn the trust and loyalty of their customers.
ROLE
Working both independently and in collaboration with team members across different fields, the digital art director is in charge of the conceptual and visual aspects of creative products delivered by Sid Lee. They have a unique eye for design, have a strong knowledge of ergonomic and web development concepts, and can provide endless innovative ideas and concepts. They will take care of the conceptualization, communication and quality of the projects.
RESPONSIBILITIES
Present interactive creative concepts and provide art direction.
Work alongside designers, developers, copywriters, strategists and account services.
Oversee the web portion of large-scale multidisciplinary projects.
Provide guidance to the digital designers on digital projects.
Provide the right tools to the development teams for their projects.
Provide art direction for web content (photography, video, animation).
Present the creative product to the client as well as to various internal teams.
Using a creative approach, contribute to the constant evolution of Sid Lee's creative output.
REQUIREMENTS
Bachelor's degree in a related field.
At least two to four years of agency experience.
Knowledge of the web, animation, design and advertising.
Proficient with conceptualization, animation, prototyping and design.
Understanding of the creative process.
Knowledge of digital production processes and agile methodology.
Bilingual in French and English, both verbally and in written.
Fière de souscrire au principe de l'égalité d'accès à l'emploi, Sid Lee s'engage à créer un milieu de travail reflétant la diversité. Tous les candidates et candidats qualifiés sont pris en considération, sans égard à leur citoyenneté, ethnicité, race, couleur, religion, genre, identité ou expression de genre, orientation sexuelle, handicap, âge ou statut de vétéran.
Nous encourageons les femmes, les Autochtones, les personnes handicapées et les membres de minorités visibles à postuler nos emplois.
Proud to be an equal opportunity employer, Sid Lee is committed to creating a diverse work environment. All qualified applicants are considered without regard to citizenship, ethnicity, race, colour, religion, gender, gender identity or expression, sexual orientation, genetics, disability, age or veteran status.
We encourage women, Indigenous people, persons with disabilities and members of visible minorities to apply.