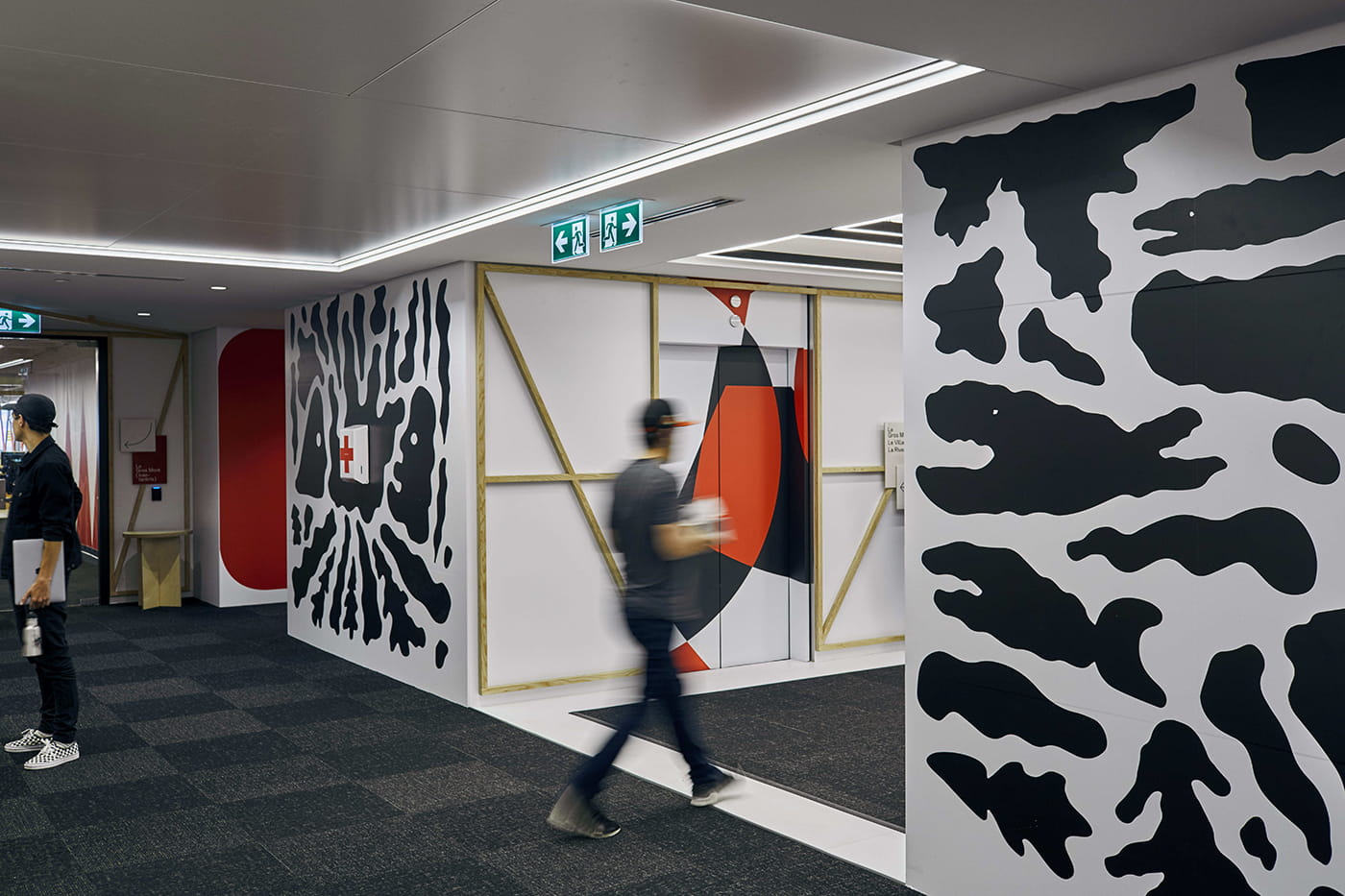 WHO WE ARE
One of the industry's most multidisciplinary agencies, Sid Lee is a collective of 900+ makers and thinkers with offices in North America and Europe. We use the power of collaboration to create work that matters for some of the most progressive clients. We have achieved international recognition by designing brand experiences rooted in people's cultures and everyday lives. With our internal culture close to our hearts, we look for artisans who like us are caring, progressive, bold, and persevering.
Role
The senior designer is responsible for delivering against a wide range of design mandates in a multidisciplinary environment. Working under the guidance of the Creative Director, they must demonstrate excellent attention to detail in design and craft, while helping junior designers reach their fullest potential. The senior designer will execute across a range of projects including branding & identity, packaging, POS, print, digital and OOH, and work closely with copywriters and art directors to ensure design integrity and brand alignment across all touch points.
Tasks
Act as a reliable support and mentor for your fellow Designers;
Oversee the day-to-day running of various design mandates and participate in new business pitches when required;
Be aware of recent design trends while having an excellent knowledge of typography;
Work with and understand brand guidelines and create new branding and logo design projects while understanding a brand's tone of voice;
You work with your team towards creating award-winning design work;
Collaborate with architects, industrial designers and UX designers to apply concepts across non-traditional media.
Requirements:
Strong Portfolio. You demonstrate originality, perfect execution and a multi-disciplinary thinking through your work;
Detail Oriented. You work pixel-perfect, are highly detail oriented, and have an excellent feeling for typography;
Production Savvy you know how to make files ready for print or web production. You know how to work and communicate with vendors, printers and web developers;
Time Management. You can manage your time, hit deadlines and be on time for meetings, while juggling multiple projects;
Team Player. You are positive, collaborative and a contagious spirit, who works well with others;
Mentor. You work and oversee Designers and interns and you know how to give constructive feedback and good advice;
Cultural Player. You contribute to the culture of the agency and take part in activities that foster the agency spirit;
You are an expert in InDesign, Illustrator and Photoshop and you know how to design for web, mobile and print;
5-8 years of agency experience;
Knowledge in Keynote and After Effects are a plus.
Sid Lee is strongly committed to hiring a diverse staff and believe all experiences and perspectives bring value to our clients. Sid Lee does not discriminate on the basis of race, color, gender, disability, age, religion, sexual orientation, national origin, ethnic origin, or any other characteristic protected by state or federal law.