sid lee
ACD, Copy + ACD, Art Team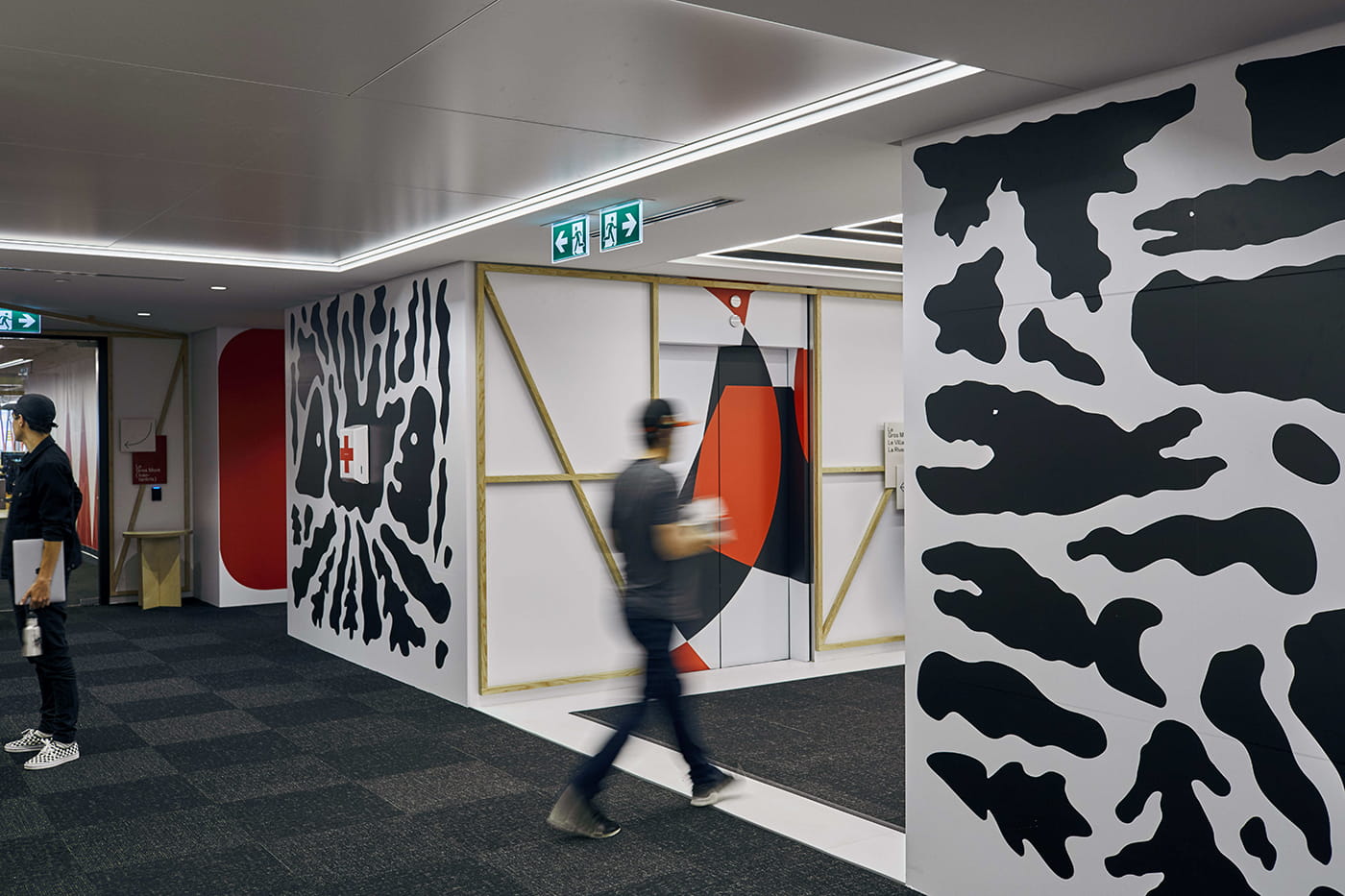 WHO WE ARE
One of the industry's most multidisciplinary agencies, Sid Lee is a collective of 900+ makers and thinkers with offices in North America and Europe. We use the power of collaboration to create work that matters for some of the most progressive clients. We have achieved international recognition by designing brand experiences rooted in people's cultures and everyday lives. With our internal culture close to our hearts, we look for artisans who like us are caring, progressive, bold, and persevering.
ROLE
The ACD team is made up of two dedicated partners whose ideas and methods are in perfect sync. It consists of an ACD, art director and an ACD, copywriter. The art director is responsible for the design and artistic direction of advertising and interactive projects. The copywriter is in charge of concepting and copywriting for the same projects. Together, with their strong digital and social understanding, these team members carry out projects assigned to them through unconventional ideas and ensure the quality of the final product.
*Please note, this is for 2 separate positions. Consideration will only be given to those applying as a team, both an Art Director and a Copywriter*
RESPONSIBILITIES
Write copy against copy guidelines and brand tone of voice for film, print, digital and social. Create artwork within brand guidelines and brand tone of voice.
Lead teams and ensure strong and non-traditional creative output, while reporting into the Creative Director or Executive Creative Director.
Manage multiple projects simultaneously while meeting deadlines.
Create structured work that clearly articulates a campaignable idea.
Process information supplied by client/strategy/account services and translate into effective creative work.
Proof creative work to ensure accuracy of information.
Present work and develop relationships of value and respect with the client.
Help the agency develop a strong and positive relationship with the advertising community to help recruit top talent.
Stay up to date with new innovations and industry trends.
REQUIREMENTS
6-10 years of agency experience
Strong Portfolio: You demonstrate originality, innovation and a multi-disciplinary thinking through your work.
International Recognition: You have created a world-class campaign that achieved international fame or won multiple international awards.
Leadership Skills: You demonstrate strong leadership skills and can organize, motivate and improve the creative output of those around you.
Big Unconventional Idea Thinker: You go beyond the executional or tactical tasks and come up with innovative campaignable thoughts that work across all media.
Versatile: You are a strong art director with design pedigree that can work in film, print, web and social.
Team Player: You are positive, collaborative and a contagious spirit, who works well with others.
Entrepreneurial You take initiative and proactively come to the table with new ideas to push forward the creative work and develop the client relationship.
Production Savvy: You know how to work within budgetary constraints and have experience working with photographers, directors and vendors.
Time Management: You can manage your time, hit deadlines and be on time for meetings, while juggling multiple projects.
Cultural Player: You contribute to the culture of the agency and take part in activities that foster the agency spirit.
Work Perks
Traditional Benefits: Health, Dental, Vision, Life; 401K, Flex Spending Accounts, Short & Long Term Disability & Pet Insurance.
Time Off: Competitive PTO and Sick Leave, 4 Summer Fridays or Mondays (your choice), and all the holiday time off you would expect including your birthday and a winter break!
Wellness Spend- $125 monthly to use for what helps you feel your best– gym memberships, yoga, financial advisors, educational classes or even a life coach!
Flexible Work Policy: We offer the flexibility for you to work where you work best: in-office, remote, or a hybrid of the two.
Sid Lee is strongly committed to hiring a diverse staff and believe all experiences and perspectives bring value to our clients. Sid Lee does not discriminate on the basis of race, color, gender, disability, age, religion, sexual orientation, national origin, ethnic origin, or any other characteristic protected by state or federal law.