sid lee
Développeur.euse Front End - Front End Developer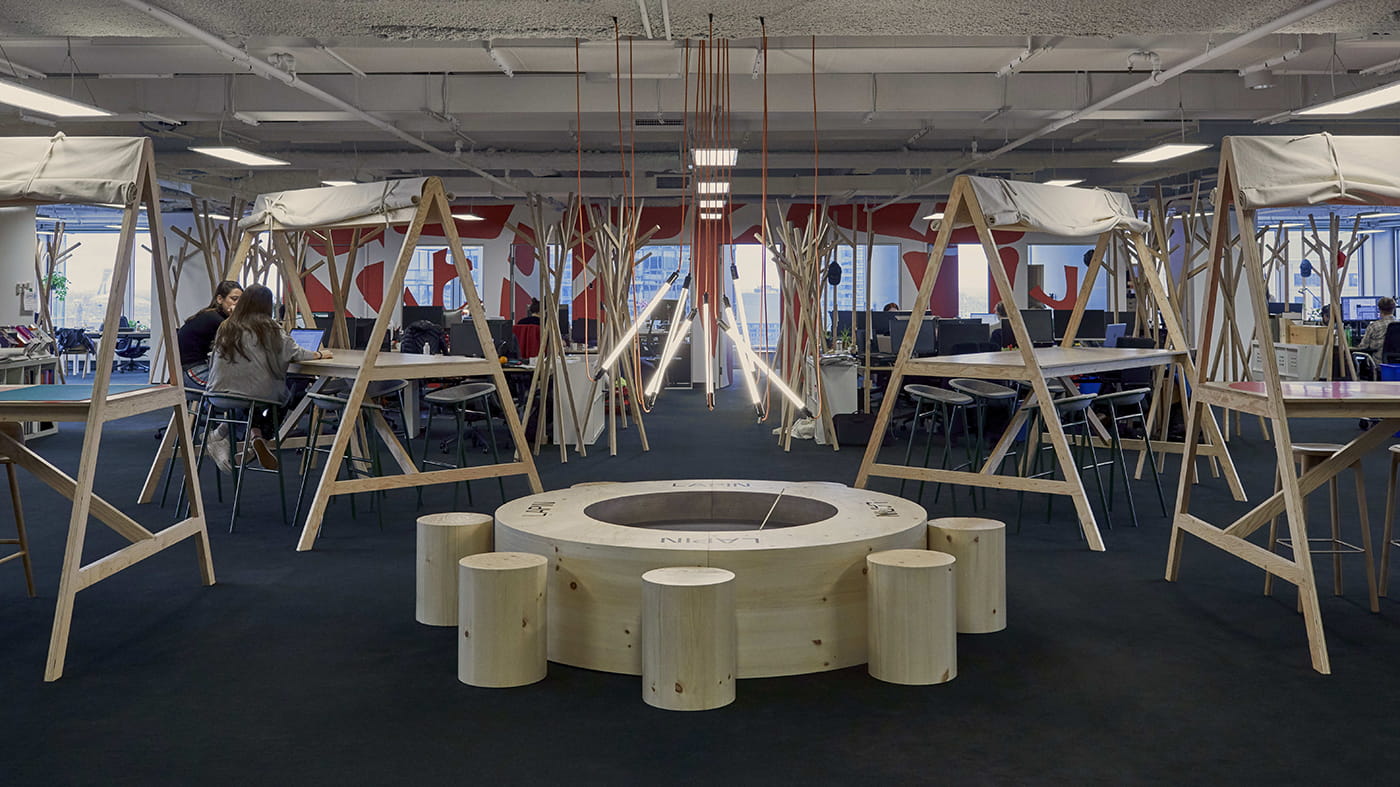 English will follow
QUI NOUS SOMMES
Sid Lee, l'une des agences les plus multidisciplinaires de l'industrie, est un collectif de plus de 900 créateurs qui travaillent en Europe et en Amérique du Nord. Nous misons sur le pouvoir de la collaboration pour créer ce qui compte vraiment pour les clients les plus progressistes. À titre d'alliés d'affaires créatifs, nous avons acquis une réputation internationale en concevant des expériences de marques ancrées dans la culture et le quotidien des gens. Notre culture interne étant une priorité, nous cherchons des artisans qui, comme nous, sont attentionnés, audacieux et persévérants.
RÔLE
Travaillant en collaboration avec différentes équipes créatives et techniques, le.la développeur.euse participe à la réalisation de projets numériques de toute envergure et est responsable de rendre l'expérience web visuellement surprenante et efficace. Passionné.e par les technologies, il.elle est à l'affût des dernières tendances en matière de développement numérique et donne l'exemple par le respect de hauts standards de qualité dans la réalisation de ses projets. Critique, il.elle possède un grand souci du détail et sait s'adapter aux contraintes de temps et aux demandes du client en plus de toujours respecter l'esthétisme des projets.
Technologies utilisées : Vue.js, Nuxt.js, Statamic, Stylelint, Eslint, Babel, Fractal et Webpack.
RESPONSABILITÉS
Participer à la réalisation de projets numériques à titre de développeur.euse (wireframe et prototypes jusqu'au produit final);
Participer à l'évaluation et aux études de faisabilité de nouveaux projets;
Formuler des recommandations pour résoudre des problèmes reliés au front-end;
Réviser et assurer la qualité des éléments d'intégration dans les différents navigateurs;
Optimiser les sites réactifs pour mobile;
Optimiser les sites pour l'accessibilité;
Optimiser les sites pour la performance;
Participer aux rencontres quotidiennes de gestion de projets;
Partager ses connaissances avec les développeurs moins expérimentés.
REQUIS
Formation universitaire ou collégiale en multimédia ou dans tout autre domaine pertinent;
Un minimum de 5 ans d'expérience en développement web;
Expérience avec la plateforme Sitecore (un atout) ;
Excellentes connaissances du HTML5, CSS et JavaScript;
Connaissances de Node.js ;
Connaissances de Vue.js, React et Angular (un atout);
Maîtrise du français et de l'anglais, parlé et écrit.
---
WHO WE ARE
One of the industry's most multidisciplinary agencies, Sid Lee is a collective of 900+ makers and thinkers with offices in North America and Europe. We use the power of collaboration to create work that matters for some of the most progressive clients. We have achieved international recognition by designing brand experiences rooted in people's cultures and everyday lives. With our internal culture close to our hearts, we look for artisans who like us are caring, progressive, bold, and persevering.
ROLE
Working in collaboration with the various creative and technical teams, the developer will work on digital projects of all sizes and will be responsible for making the web experience visually surprising and effective. Passionate about technology, they know all about the latest trends in digital development and leads by example by respecting the high standards of quality when working on their projects. With a critical eye, they have a strong attention to detail and is able to adapt to time constraints and client requests, in addition to always respecting a project's aesthetics.
Technology used: Vue.js, Statamic, Styleint, Eslint, Babel, Fractal and Webpack.
RESPONSIBILITIES
Participate in digital projects as a developer (from wireframes and prototypes to the final product).
Take part in evaluating and studying the feasibility of new projects.
Formulate recommendations to solve problems related to the front end.
Review and see to the quality of integration components in different browsers.
Optimize responsive websites for mobile.
Optimize websites for accessibility.
Optimize websites for performance.
Take part in daily project management meetings.
Share your knowledge with less experienced developers.
REQUIREMENTS
University or college degree in multimedia or other relevant field.
At least 5 years of experience in web development.
Experience with the Sitecore platform is an asset.
Strong knowledge of HTML5, CSS and JavaScript.
Proficiency with Node.js.
Proficiency with Vue.js, React and Angular is an asset.
Bilingual in French and in English (both verbally and in written).
Fière de souscrire au principe de l'égalité d'accès à l'emploi, Sid Lee s'engage à créer un milieu de travail reflétant la diversité. Tous les candidates et candidats qualifiés sont pris en considération, sans égard à leur citoyenneté, ethnicité, race, couleur, religion, genre, identité ou expression de genre, orientation sexuelle, handicap, âge ou statut de vétéran.
Nous encourageons les femmes, les Autochtones, les personnes handicapées et les membres de minorités visibles à postuler nos emplois.
Proud to be an equal opportunity employer, Sid Lee is committed to creating a diverse work environment. All qualified applicants are considered without regard to citizenship, ethnicity, race, colour, religion, gender, gender identity or expression, sexual orientation, genetics, disability, age or veteran status.
We encourage women, Indigenous people, persons with disabilities and members of visible minorities to apply.