sid lee
Directeur technique, Développement numérique - Technical Director, Digital Development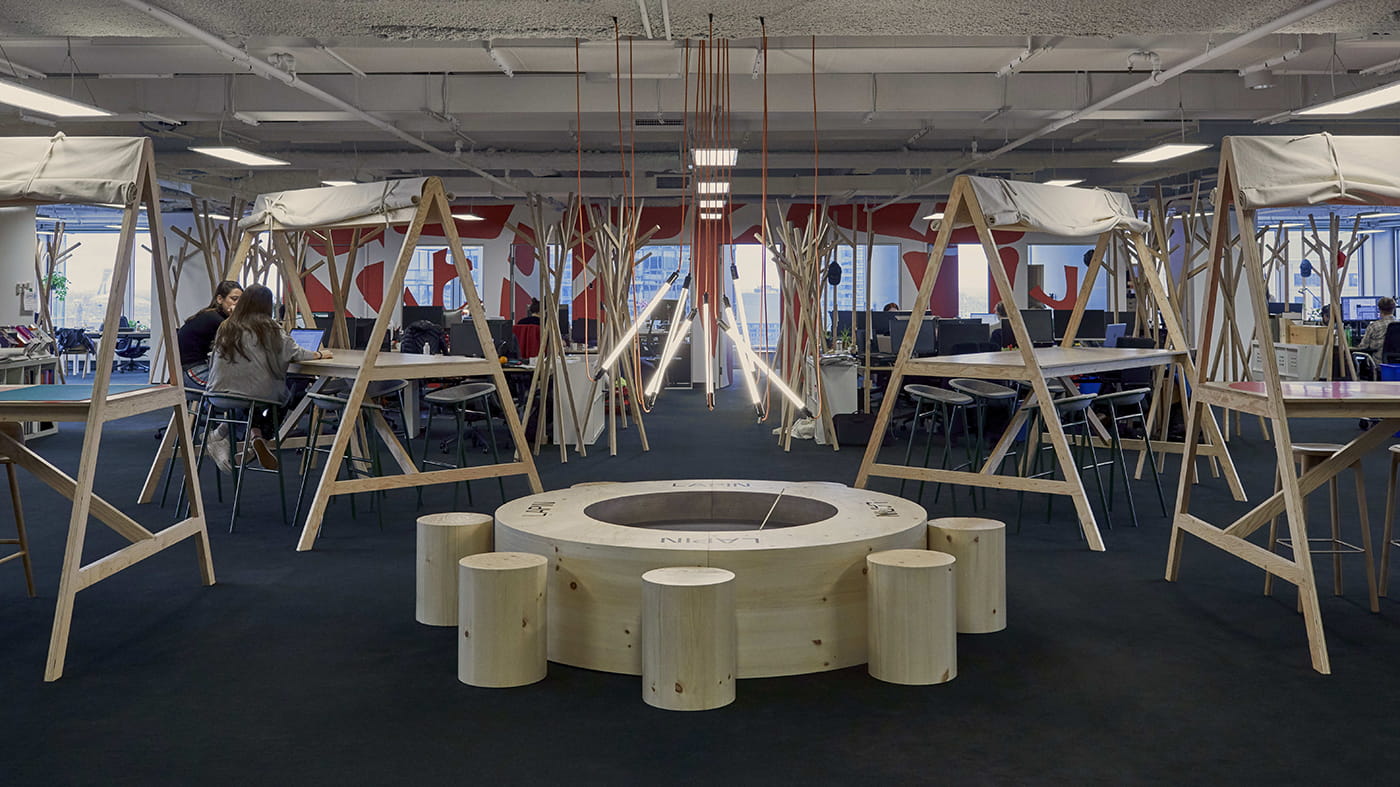 RÔLE
Relevant du vice-président, Technologies, le directeur est responsable de l'optimisation et du rayonnement des projets et de l'équipe à la production numérique de l'agence.
Expert technique, il veille à la qualité des projets livrés tant en matière de produit, d'exécution que dans les collaborations interdisciplinaires. Il s'assure de documenter les incertitudes techniques et participe activement à la documentation liée à la R et D.
Entrepreneur, il collabore avec les différents groupes de l'agence et possède une excellente compréhension des enjeux liés à la livraison des projets à titre de fournisseur de services numériques.
Toujours à l'affût des nouvelles technologies et bon vulgarisateur, il conseille l'équipe et les clients sur les meilleures solutions en plus d'en faire l'évaluation des coûts. 
TÂCHES
Architecture de projet et développement :
Élaborer l'architecture de solution, valider les requis et les spécifications techniques des projets;
Guider les décisions de conception tout au long du cycle de vie des projets;
Assurer l'intégrité technique, la viabilité et la qualité des solutions développées et conçues;
Communiquer la vision architecturale des projets aux différentes équipes impliquées.
Développement technique de l'équipe et opérations :
Orienter, conseiller et soutenir les équipes de développement dans l'atteinte de leurs objectifs;
Encadrer l'équipe de développement dans la résolution d'enjeux, la gestion des priorités et le respect des échéanciers;
Former, accompagner et encourager l'équipe dans le développement de son expertise et sa progression des compétences et certifications;
Participer aux tâches reliées à la gestion des talents et tout autre processus administratif nécessaires à l'accomplissement des objectifs.
Relations clients et développement des affaires :
Mettre à profit ses connaissances afin d'élever le produit et de générer de la valeur pour ses clients internes et externes;
Participer à l'évaluation des coûts de réalisation des projets ainsi qu'aux présentations clients;
Agir à titre d'ambassadeur et de leader de la pratique numérique à l'interne comme à l'externe.
R et D et innovations :
Être à l'affût des nouvelles tendances et de l'innovation;
Participer activement à l'innovation, être responsable des activités d'identification et de documentation des incertitudes scientifiques/techniques liées à la R et D;
S'impliquer dans les communautés en lien avec les technologies utilisées.
EXIGENCES
Formation en informatique, technologie du numérique ou tout autre domaine connexe;
Minimum de 10 ans d'expérience en architecture et développement Web et technologies du marketing, dont 2 ans dans un rôle de gestion;
Expérience en conception, développement et livraison d'applications Web d'envergure nationale et internationale;
Maîtrise des aspects d'opération, de soutien, de développement, d'évolution, d'hébergement et de déploiement de solutions numériques d'envergure;
Connaissance des CMS Drupal et/ou Sitecore;
Maîtrise d'un ou de plusieurs des langages de programmation et cadre applicatifs suivants : C#/.net, PHP/Symfony, Java, JavaScript;
Maîtrise des méthodologies de livraison Agile (SCRUM et Kanban) et du Design Thinking;
Excellente maîtrise du français et de l'anglais, tant à l'oral qu'à l'écrit.
---
Technical director, digital development

ROLE 
Reporting to the vice president, technology, the director is responsible for optimizing the agency's projects and digital production team and making them shine.
A technical expert, they will oversee the quality of delivered projects in terms of the product, the execution, and interdisciplinary collaboration. They will make sure to document technical uncertainties and take an active part in R&D-related documentation.
An entrepreneur, they will collaborate with the various teams within the agency and have an excellent understanding of the challenges related to delivering projects as a digital service provider.
They always keep up with the newest technology and are able to put things in layman's terms. They will advise the team and clients on the best solutions, in addition to doing cost evaluations. 
TASKS
Project architecture and development:
Develop the solution architecture and confirm project requirements and technical specifications.
Guide design decisions throughout a project's life cycle.
Ensure the technical integrity, viability and quality of the solutions that are developed and designed.
Communicate a project's architectural vision to the various teams that are involved.
Technical development of the team and operations:
Advise, support and provide guidance to the development teams and help them reach their goals.
Support the development team in resolving issues, managing priorities and meeting deadlines.
Train, support and encourage the team in developing their expertise and upgrading their abilities and certifications.
Take part in tasks related to talent management and any other administrative processes required to reach objectives.
Customer relationships and business development:
Use your knowledge to elevate the product and generate value for internal and external clients.
Take part in doing cost evaluations for projects and participate in client presentations.
Act as an ambassador and a leader of the digital sphere, both within and outside the agency.
R&D and innovation:
Keep up with new trends and innovations.
Take an active part in innovation and be responsible for identifying and documenting scientific/technical uncertainties related to R&D.
Be involved in the communities related to the technology used within the agency.
REQUIREMENTS
Degree in computer science/digital technology or other related field.
At least 10 years of experience in web architecture and development and in marketing technology, including at least 2 years in a management role.
Experience in creating, developing and delivering web applications on a national and international scale.
Proficiency with the operations, support, development, evolution, hosting and deployment aspects of large-scale digital solutions.
Knowledge of the Drupal and/or Sitecore CMS platforms.
Proficiency with one or several of the following programming languages and application frameworks: C#/.NET, PHP/Symfony, Java, JavaScript.
Proficiency with the Agile (Scrum and Kanban) delivery methodologies and with Design Thinking.
Fluent in French and in English, both verbally and in written.
Fière de souscrire au principe de l'égalité d'accès à l'emploi, Sid Lee s'engage à créer un milieu de travail reflétant la diversité. Tous les candidates et candidats qualifiés sont pris en considération, sans égard à leur citoyenneté, ethnicité, race, couleur, religion, genre, identité ou expression de genre, orientation sexuelle, handicap, âge ou statut de vétéran. 
Nous encourageons les femmes, les Autochtones, les personnes handicapées et les membres de minorités visibles à postuler nos emplois.
Proud to be an equal opportunity employer, Sid Lee is committed to creating a diverse work environment. All qualified applicants are considered without regard to citizenship, ethnicity, race, colour, religion, gender, gender identity or expression, sexual orientation, genetics, disability, age or veteran status.
We encourage women, Indigenous people, persons with disabilities and members of visible minorities to apply.